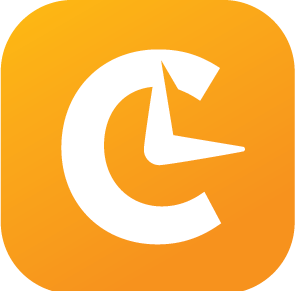 For years, contact centers have relied on the same foundational rules to function.
- Get an office.
- Hire agents to work in the office.
- Give them shifts so they know what time to show up for work.
However, over the past few years in particular, more contact centers are realizing that rules are often meant to be broken. Below are five strategies for innovating work shifts in the contact center and why it may be time to think twice about the way you approach creating shifts.
1) A rise in implementing and modernizing split shifts – Simply put, the in-office model of contact center work is now optional. Remote agents have become commonplace, and top tier agents can now work from anywhere and seemingly for any company. Even your competitors! One way contact centers are doubling down on remote work to realistically boost productivity is by leveraging split shifts. This involves splitting up a standard shift to let an agent recharge or pursue their lifestyle goals in the middle of a work day. This shift technique is an innovative way to boost agent morale and give agents a "second wind" when they return for the latter half of their shift.
| | |
| --- | --- |
| | |
2) Create shifts that highlight unique agent skill sets – Many contact centers still create shifts for a single skill or channel – such as phone, email, or chat – because it's just how staffing has always been. Don't let the past dictate the future. Instead, train agents to work on multiple channels and in different areas of the contact center. But won't this cause confusion around which agent can do what? Not if you utilize a workforce management (WFM) software solution with agent skill tracking. This technology makes it easy to see the skills of every agent and can automatically ensure your schedules always have enough agents with the required skills.
3) Host regular and focused feedback sessions with management – It's important for contact center leadership to not be content with the status quo. Instead, host internal feedback and innovation sessions with the team at least a couple times a year. Make them a day or half day, not an hour. Bring relevant and innovative trends within your industry as talking points and discuss how they impact your contact center shifts. Remember, your agents are relying on the leadership team to always remain a step or two ahead of competing contact centers to be successful.
4) Formally and informally ask agents how to improve shifts – Even though top-down leadership approaches do work, innovation doesn't always need to be driven by management. Managers and supervisors should also be asking their agents to share strategies on how they think scheduling and shift work can be more efficient. Acquire this agent feedback either formally through a survey or informally at the end of a performance review. Take what they share seriously and use it to improve how your team approaches creating and optimizing shifts.
5) Place the needs of agents first when creating shifts – A good contact center management teams cares about their agents on a personal level. However, some of the actions surrounding shift scheduling may not indicate that this level of care exists. Instead, encourage agents to select shifts that align with their lifestyle and personal demands. Contact centers can leverage shift bidding within their WFM software solution to allow each agent the choice of a schedule that works for them. Bidding priority can be granted to a specific group as well, such as the best performing agents each month. Innovating a step further, more contact centers are exploring on-call flex shifts where an agent's work is tied directly to contact demand. For example, an agent may only technically work for two hours in a four-hour window because of demand fluctuation, but they are paid a much higher wage for those two hours they do work. Both strategies enable agents to meet their financial goals while still prioritizing their personal life.
To summarize, innovative contact center shift strategies are driven by focusing on the agent impact and not the contact center impact. Collaborative scheduling with shifts that work for everyone involved are created when a contact center emphasizes agent morale and lets their WFM software do the complex scheduling on the backend.