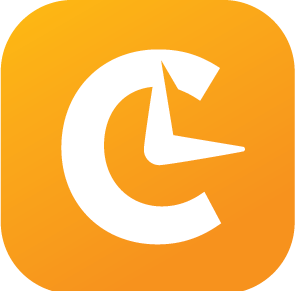 Many contact centers use shift-bidding processes to empower agents and minimize schedule change requests because agents have the schedules they prefer. Automating the process can have the perception that each agent has the same chance of getting a good shift that fits their availability and preferences. Shift-bidding also promotes morale and takes stress off of agents while providing the contact center with accurate schedules that meet forecasts. Cloud-based workforce management solutions with automated shift-bidding features give companies a competitive edge, while giving employees more flexibility to maintain a healthy work-life balance schedule.
What is Shift-Bidding?
One of the many operational tasks contact center analysts or supervisors perform on a regular basis is creating schedules for their customer service representatives (CSRs) or agents. Although this can still be a laborious and time-consuming task when performed manually, the end result can often lead to agents that are unhappy with their assigned shifts. With today's modern workforce management software technology, agents may be granted the opportunity to see all available shifts and select the shift that is most appropriate for their life style. This process of open scheduling is known as shift-bidding.
Creating Employee Engagement
Different types of incentives can be used to change employee behavior. One incentive is to give employees more control of their environment by allowing them more work hour flexibility. By allowing shift-bidding, companies can minimize the costs of monetary attendance incentives and improve agent satisfaction. This also helps companies in creating a consistent customer experience. However, every contact center that decides to utilize shift-bidding must set up parameters for each agent in the bidding process.
For example, if agent performance is a factor in first choice bidding, then agents with poor performance may still be unhappy with the shifts that are left to them. Only super-star performers will benefit from this approach, but it can also be used as a goal for under-performers to change their behavior.
Another consideration is understanding what shifts are considered to be bad as opposed to good shifts. Usually call volumes are highest during the day time and lower in the evening (depending on the type of business). High performers, depending on how they are measured, may prefer the busiest hours to maintain their standards, but they may also take the importance of work-life balance into consideration as well. Since every agent will have unique needs it becomes difficult to label a shift as good or bad due to agent preferences.
Contact centers can also use preference-based shift-bidding. This type of bidding gives agents the opportunity to enter the days and times they prefer to be at work. Agents submit their schedule preferences and according to company rules or hierarchical structure they may or may not have their shift preference approved.
How agents determine if a shift is desirable also depends on their work-life situation. They may be part-time, remote, have young children, family responsibilities, and other interests. The end goal of using the shift-bidding process is to create a sense of agent empowerment, boost morale, and establish a secure foundation for satisfied agents that will deliver a consistent customer experience no matter what shift is contacted.
Automating the Shift-Bidding Process
One innovative feature in modern workforce management software solutions is accessing shift-bidding within a dedicated agent portal. The agent portal in the CommunityWFM software solution empowers agents to stay in touch with supervisors and schedulers to automate all of their schedule related requests. An interactive bidding mechanism enables the agents to select and rank available shift inventory for a pending bid.
The CommunityWFM agent portal goes beyond the shift-bidding process. It enables agents to set their hours of availability, a preference for start times and days off, submit shift bids, and review their schedules by day and by month. Agents can also easily review all of their approved, denied, and past time off requests. CommunityWFM also provides agents with access to the following important schedule and shift bid actions:
-- Bid for time off such as vacation and family leave.
-- Post a partial or entire shift swap request using a virtual shift swap board
-- Set up communication devices and channels for notifications
-- Review their adherence statistics
-- View other agents schedule in their team
-- Receive pop up reminders for scheduled events
-- Receive solicitations for events such as overtime or time off
-- View targeted "Hot News" about the center or schedules
-- Participate in single or multi-vote surveys
-- Send and receive CommunityWFM memos regarding their schedule
-- Watch help videos for all of their scheduling needs
The agent portal can be used to send email, text messages, or to find the Community Everywhere mobile application, allowing agents to stay informed of the latest changes to their schedule and the status of their time off requests. Agents can receive notifications of offers for voluntary time-off (VTO), overtime, and other events. Once an offer is accepted, the agent schedule is automatically adjusted, and their supervisor is also notified of the schedule change.
Other features such as Automated Schedule Adjustment Plans (ASAP) streamline the intraday workforce management process. This means that schedulers no longer have to manage schedules on a single, ad-hoc basis. Instead, they can efficiently flex the schedules of their entire agent workforce and deliver messages on multiple notification channels with just a few entries. ASAP has been so useful in some contact centers that agents may not be able to keep up with all the offers available to them.
To summarize, scheduling has become pretty complex. Simplify your workforce scheduling through shift-bidding to create a modern and simplified approach to workforce management.