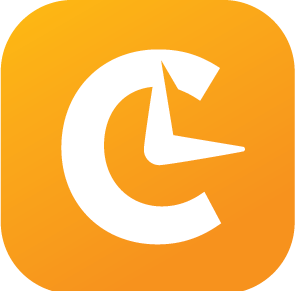 Put yourself in the shoes of a C-level executive for a moment. It's Wednesday morning and you want to know what the WFM schedule for the contact center looks like for the next month. You call your workforce management (WFM) analyst into your office and ask him to pull up the schedule.
He says he doesn't have one finalized and ready to share. WHAT?!
You sit back in your chair with a quizzical look on your face. What are they doing all day if they aren't making a schedule? That's their job, right?
In reality, the responsibilities of a WFM analyst are much broader and more complex than just sitting in a corner tinkering with schedules, and there's likely a very good reason why the schedule isn't ready. Here are a few reasons why executives should better understand that creating excellent workforce schedules is a collaborative process.
Schedules shouldn't be dictated to agents – A schedule for a week or month isn't something a WFM analyst should sit down and make all by themselves in a spreadsheet or mundane software solution with limited features. That's an old strategy for making workforce schedules, and it's one that leaves both agents and the WFM analyst frustrated. Instead, more and more companies are beginning to factor in external data and information into the process to create a better schedule for everyone.
Implement interactive WFM processes that unite teams – There are now several ways to improve how a WFM analyst obtains information so they can make an excellent schedule with minimal effort. One tactic is utilizing a WFM solution that allows agents to directly input availability and preferences directly into the system. Agents who can freely tailor their work life are more inclined to personalize their choices on a regular basis. Feeling like they are part of the solution for their customers drives agent satisfaction and teamwork.
Another way is to implement shift bidding through a WFM software solution. Create multiple shift options for agents to work during a specific week and let them bid on what they want their hours to be based on their scheduling preferences. Utilizing a bidding rank that is performance based provides added incentive for agents beyond just regular compensation. Bidding allows agents to do the choosing for you on who gets scheduled when and where.
Take what you learned from previous weeks and improve – A good schedule is linked hand-in-hand with a solid forecasting model. One of the best ways for a WFM analyst to create a sustainable and accurate forecast for your team is to factor in recent data from multiple sources. What did contact volume look like last week? Did marketing events play a larger role than anticipated in our volumes? How did your remote workforce perform? Ensure your workforce management software allows for data points to come from multiple sources (ranging from custom spreadsheets to complex integrations) and not just pure statistical data. The more relevant information you have, the more likely you are to create a forecast that results in a precise and excellent schedule. Best of all, in a modern WFM solution you can create and call upon many different forecasts instantly to ensure you have a great starting point for your upcoming needs.
Sure, a WFM analyst can make a schedule in under an hour. But don't be surprised if they are waiting to fully plan out the next week or month. Creating a WFM schedule that works for everyone and has high accuracy is a collaborative scheduling process that involves multiple people and technologies. Work together, not in silos, to create an excellent workforce schedules that meets the needs of everyone.