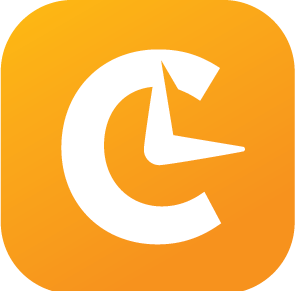 Selecting the right workforce management (WFM) tool isn't always easy. There are several distinctly different options available and evaluating vendors can be overwhelming. Fear not! Here's a breakdown of the criteria for workforce management software selection and why contact centers choose a specific workforce management tool over the rest.
1) Industry specialization – Choosing a WFM solution that matches your industry is essential. If you're a contact center, you don't want to make the mistake of choosing a labor management solution that can track hours but has other features you will ignore. Listing sites can mis-categorize software, so always ask a vendor if their software is built specifically for your industry. Double check to ensure a tool is easy to use and has the features your industry requires.
2) Price – This is always a consideration and it needs to be included. The important thing to note here is to remember that the concept of value is relative to your own situation. Usually larger software companies will try to bundle their WFM tool with other tools you may or may not use to add more value. That's why a stand-alone cloud WFM solution with many features that is not coupled with other technology can be a better value. Price should never be the sole driver of a decision for a WFM tool because soft-skill value-adds like customer support and training can make a major difference.
3) To save time – Often a company will look to add a new WFM tool so they can save time. Maybe their WFM analyst is spending way too much time generating schedules. Or the forecasts they are making just aren't accurate enough and more intraday management is required. Or they don't have an efficient scheduling process with no visibility into shrinkage or time usage. Whatever the reason, ask your prospective vendor how they can save your company time by addressing your pain points.
4) To save money – Often going hand-in-hand with saving time, reducing costs is another obvious reason why companies choose a specific WFM tool. For example, some WFM solutions include schedule bidding, which a company may be using an entirely different solution for. By selecting a WFM tool with schedule bidding built in, they can transition away from the old tool and use the money they spent in this area towards a modern WFM solution with schedule bidding included. In fact, some WFM solutions provide an ROI analysis to prospects show how much they can save and how over time the tool will pay for itself.
5) Improve agent communication – With more agents working from home than ever before, companies are turning to mobile WFM apps and other solutions to stay connected. Choosing a WFM solution for its mobile capabilities is now common because of the major boost it can bring to agent communication and morale. Leveraging its capabilities is a great way to quickly fill shifts and better understand the unique needs of each agent in an organized way.
| | |
| --- | --- |
| | |
6) Integration with an ACD system – For companies looking to choose a WFM tool, ensuring it integrates with an existing automatic call distribution (ACD) system can be an essential requirement. While many WFM solutions do integrate with leading ACD technologies, there are others who take the integration a step further by leveraging ACD data to directly evaluate agent performance in relation to common WFM metrics. This information is critical to the work processes of many WFM analysts and can make a major difference for improving both scheduling and forecasting.
To summarize, there are several different reasons why contact centers select a specific workforce management tool. There is no one reason that motivates the purchasing decision for every company. Instead, choose a vendor that matches your industry and meets the unique needs of your business.