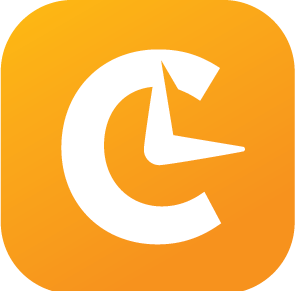 Creating a contact center where agents feel valued is important. Why? Because agent happiness often translates into an increase in customer satisfaction and retention. An agent that enjoys where they work is more willing to go the extra mile for a customer to ensure the conversation ends with a positive experience.
However, getting agents to a high level of satisfaction at work isn't always a simple task. A recent study by The Workforce Institute indicated that approximately one in five employees feel frustrated because their voice isn't being heard by their employer. This stat indicates that contact centers have room to improve with how they work with agents internally.
So, what can be done to improve communication within the contact center? Here are some different tactics to review and consider implementing.
Prioritize training and knowledge sharing for new agents – Throwing a new agent "into the fire" may help reduce the total number of customer issues, but it also comes with consequences. One way contact center communication can be impaired is when these new agents lack confidence because they don't know or understand industry terminology. And, because nobody wants to appear as inept, some agents will avoid conversations both internally and with customers that may expose their lack of knowledge because they don't want to lose their job. To avoid this scenario, create a contact center where knowledge acquisition and training is a major priority. Make sure your agents are properly trained before they start taking live calls. Getting agents off on the right foot is a huge boost to both morale and agent retention.
Communicate on the channels that agents prefer – Assuming all agents have at least a solid foundation of knowledge, it then becomes time to communicate on the channels agents want to. For example, if you have a younger agent workforce, they probably aren't thrilled to learn about a shift update with an 8AM phone call. Instead, leverage a mobile workforce management (WFM) app that can push shift updates to their smartphone in real-time. Communicating on the right channels can make a big difference when it comes to agent happiness.
| | |
| --- | --- |
| | |
Gather agent feedback and make it actionable – Whether it's received through a survey or in a performance review, agent feedback is important. To acquire the information you need, create open communication channels so you can understand how agents truly feel about their work and your company. And, once you have this feedback, don't let it sit in your inbox. Act quickly do what is necessary so you can prove to agents that your company truly cares about their needs. As an example, if feedback is overwhelming from agents to get a shift bidding system in place, find WFM software solutions that provide this feature. Taking it a step further, don't forget to send out an update to agents when a solution with this capability has been selected and provide a go-live timetable on when they can expect to start using the technology.
Don't always rely on email communication for everything – With the rise of email in the workplace several decades ago, it's easy for companies to fall back on a communication channel they know and are familiar with for everything. However, email may not always be the best choice for sharing information within your contact center. As an alternative, there has been an increase in the number of contact centers utilizing the communication framework built into their WFM software. Not only are all conversations in one place to make immediate schedule changes on the fly, but it's also a much easier solution for group messaging and adding/removing users quickly.
Reward excellent contact center communication with kindness – The last tactic involves elevating your contact center operations with a recognition program. Take a moment every month or quarter to acknowledge and reward agents who go above and beyond with their communication skills. Maybe one month it's an agent who is quick to accept open shifts to help the team. Or another month it could be an agent that took extra time to train a new colleague on how to manage a difficult customer. Regardless of the scenario, creating an environment that rewards kindness and the communication you desire will only help to build a stronger contact center.
To summarize, the ways to improve communication within the contact center are distinctly different. Focus on your own unique needs – be it technology or training – and implement solutions that will strengthen the way your team communicates every day.