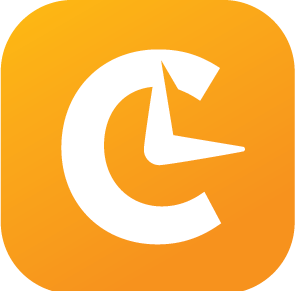 One of the many challenges a contact center encounters each day is maintaining strong communication with their agents. Especially for a remote workforce, having conversations via email, chat, text, and more means communication often exists only in silos.
It's a reason why more contact centers are looking to their workforce management (WFM) software to unite conversations within a single platform and make them more actionable. Below are a few benefits of turning your WFM software into a communications hub.
Have actionable communication in one place – As a WFM professional, trying to keep track of requests from agents across multiple channels can be an unnecessary struggle. Which agent sent an email saying they will be late? What day did this agent send a chat about needing time off? Having most of your work-related discussions directly within a WFM software solution makes it easy to not only find these conversations but also process the requests. It eliminates the steps of tracking down messages outside of the WFM system, looking the agent up in the WFM system, and then inputting their request manually. Instead, the conversations all live in one place and making changes to an agent's schedule takes only a few clicks. It's a much easier process.
Mobile app linked directly to WFM software – Keeping strong relationships within your team is important. Instead of relying on personal text conversations, more contact centers are implementing a WFM mobile app to stay connected with on-the-go agents. It's a great strategy for bringing those siloed texts into a solution where they can become actionable and align with communication on all channels.
Be your own conversation admin – In the same way nobody wants to manage agent phone numbers, there shouldn't be a need to have an extensive technical process when onboarding or replacing an agent. Instead, create an agent within a WFM software system in seconds and avoid creating an IT ticket to add and configure email and chat accounts. It's an ideal approach to get agents up and running quickly and can be a life saver when utilizing gig and temporary agents during busy times of the year.
Real-time and accurate group messaging – Once communication is consolidated into a single WFM solution, it's time to take advantage of the unique capabilities found within the technology. One way is through group messaging. Every unique group is formed based on multiple criteria, such as role or location, and can automatically have users added or removed by the system. So, if you need to tell all agents in the Chicago group about working from home tomorrow because of a blizzard, a simple message to this agent group will always include everyone. No worrying about changed phone numbers or not reaching new team members.
Improved agent accountability – The last benefit of note relates to how turning your WFM software into a communications hub helps to boost agent performance. It may seem simple, but when all messages are in a single location it reduces agent confusion. They always know when and where to look for schedule changes and will receive relevant notifications (i.e. overtime or undertime) on their phone through the mobile app. Your team will also be able to leverage an agent portal within the WFM software so each agent can evaluate their own performance metrics in relation to adherence and attendance. This can help to avoid catching agents off guard when they are notified about poor performance.
To summarize, unifying your contact center's communication with WFM software is all about creating simpler processes with the aid of technology. By choosing to make communicating on this system a priority, you'll see improvements to both agent communication and operational efficiency.