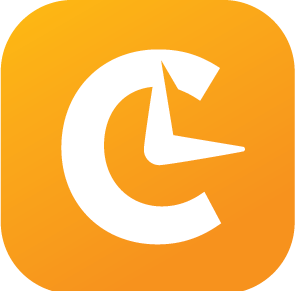 No matter how much time and effort companies put into creating workforce management (WFM) forecasts and schedules, there are always changes that will need to be made in real-time. Maybe a few agents call in sick, or call volume is higher than normal because of an unexpected marketing promotion. Whatever the reason, workforces need to be adjusted, and the faster the better.
The practice of making these same-day workforce adjustments is commonly known in the contact center industry as intraday management. Modern WFM analysts don't have time to spend hours trading emails or playing phone tag, they need powerful technology to solve these difficult intraday scheduling issues. Here are some of the common tactics WFM analysts deploy to efficiently make intraday management changes to optimize schedules.
1) Automated Schedule Adjustment Plans (ASAP) – Put yourself in the shoes of a WFM analyst for a moment. You log in for the morning and see four agents can't make it in today for a variety of reasons. Three can be replaced from the general agent pool, but one is from your French speaking team. How do you replace an agent with a unique skill? The key is leveraging a previously created ASAP plan to target only the right agents instantly and on the communication channels they prefer. In minutes, you can deliver a custom message that a shift is open to any predefined agent group based on their skills (in this case French-speaking) via text, app notification, email, and more. This tactic is one the biggest time savers in the WFM industry and leveraging it properly can make or break a workday.
2) Implementing split shifts when applicable – Now that so many agents are working remotely, there can be pros and cons to this work environment. However, there is one major positive to having a remote agent team. With agents no longer needing to commute to and from an office, companies can now leverage agent hours for when call volumes are higher. This concept is often referred to as split shifts and would usually involve an agent working a couple of hours in the morning and a couple of hours in the afternoon or evening. When call volume starts to rise, a WFM analyst can send out communication via a remote workforce management software solution across different channels stating a split shift is now open and agents can log in to start working. Best of all, these notifications only go out to the right employees for the shift.
3) Relevant overtime and undertime offers – One of the ways an employee could automatically be excluded from an opportunity like a split shift is if they have reached their hours cap for the week. WFM software can determine in real-time what shift notifications go out to specific agents based on the number of hours they worked. For example, if overtime is capped at 20 hours for the week, only agents who have worked fewer than 20 hours will get a message to work overtime. The same concept applies to undertime as well. If contact volume is below forecast in the morning and not expected to rise in the afternoon, a message can go out to a group of agents with an afternoon shift stating they can opt out of their shift if they would like to.
4) Two-way mobile app agent communication – We've already discussed some ways mobile technology can be utilized to improve WFM efficiency and intraday management, but so far, it's been the company messaging the agents. But what about when an agent needs to clock in late or take an extended lunch? They shouldn't need to track down their supervisor just to let them know. Instead, agents can alert leadership via a mobile app that they will be out of adherence with the call center scheduling software and the reason why. This alert, on top of other automated schedule attendance monitoring (ASAM) solutions, not only streamlines communication but it keeps all information in one place. With no need to hunt for data, it's easy for management to see how frequently these schedule adjustments happen for every individual agent on the team.
In short, it has become less of a challenge to improve intraday management efficiency by making the most of technology to streamline and improve communication. Solutions such as WFM software, especially with mobile app capabilities, greatly improve how agents learn about shift opportunities and changes. By streamlining your communication and becoming more granular about how and when workforce conversations happen, it's easy to see why WFM analysts who make the most of these solutions are more productive with their time than ever before.