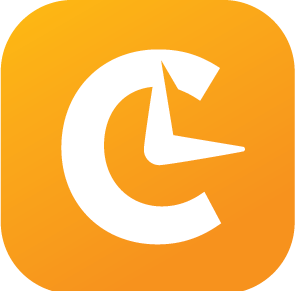 Looking forward into the next few years, it should come as no surprise that more workforces will be remote on a full-time basis. In fact, a recent study from MIT suggests that in the COVID era of employment, almost half of the working population in the United States is working remotely in some capacity.
This shift in how people work is creating new challenges for workforce management (WFM) professionals. Gone are the days of looking up to see if someone is at their desk or having a quick conversation with an agent in the hallway when you're returning from lunch.
The need for WFM software is stronger than ever when you have a remote group that requires strong management. Here are the top five benefits of utilizing workforce management software for remote teams:
1) Real-time Adherence and Monitoring – Working remotely doesn't always have more distractions, but it often has different distractions. Instead of a colleague stopping by your desk to ask a question, they send you a text instead. Instead of going out for lunch with a vendor, you drop your kid off at a friend's house and grab a bite to eat after. Adherence becomes even more important in a remote setting for ensuring agents are doing what they should be. Through the automated schedule attendance monitor (ASAM) technology, you can see exactly when an agent clocks into the system and seamlessly track attendance and on-time arrival. The integration with your communications platform enables users to view when and what agents are doing on the phone.
2) Communicate directly within the WFM software – Remote teams are no stranger to digital communication tools. From email to instant message and everything in between, tech stacks can become overly complex for an agent in a hurry. However, it doesn't need to be this way. By leveraging a multi-channel workforce management software solution it's a quick process for messages to be sent to agents via text, mobile notification, in-app pop up message, and more. The less time your agents spend switching between technologies, the better.
3) Mobile app helps notify agents on the go – For better or worse, working remotely often means there is an expectation to be more available to tend to work-related issues during off hours. The hour-long commute isn't a factor anymore for a remote employee. Instead, there's often a stronger drive to spend time outdoors and socializing with friends and family. As a result of this change, choosing a WFM software solution with a solid and easy to use mobile app can be a major benefit for managing your remote team. It's easier to get in contact with a group of agents when there's an emergency via notifications and an agent has their scheduled at their fingertips at all times to reduce missed shifts and tardiness.
4) Built-in self-service solution to share internal knowledge – Nothing can replicate an in-person meeting or conversation, and even though remote conferencing technology has improved substantially over the past decade, there are still some hiccups. Should some agents be unable to join an important call for whatever reason, it's easy to upload the documents you discussed to your self-service portal directly within your WFM software. You can even share a link to what they missed through the software as well!
5) Schedule time to build culture and team cohesion – The final benefit is to leverage the strong scheduling capabilities for events like training directly in the WFM software for a different purpose. Remote teams can sometimes feel disconnected because they don't see each other in the office every day. To help boost morale, schedule a remote event every month or quarter. A team trivia contest or game night with prizes are just a couple examples of ways to encourage agent engagement for those employees who enjoy these events.

In short, remote workforce management software has many benefits for companies. The technology can help improve hourly efficiency, reduce absenteeism, and even assist with sharing knowledge and experience among team members. Simply put, WFM software is becoming more ingrained into the way workforces are functioning on a day-to-day basis as remote work increases in popularity.