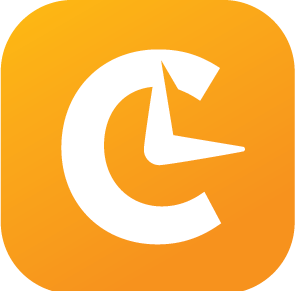 Intraday Management – Part I
What exactly is intraday management and why is it critical to contact center operations? Creating a solid forecast and building schedules is only the beginning of the workforce management cycle. Intraday management is the art of anticipating, monitoring, and identifying daily potential staffing risks. Thiscan occur due to unforeseen changes such as inclement weather, lack of internal communications, agents not adhering to schedule, and internal and external events - events that can cause a daily schedule to be less that efficient to cover customer expectations for good service. Understanding what may happen during the course of a typical business day can profoundly affect your service level and how you deliver a great customer experience. Without the ability to quickly recognize daily trends and manage risks you incur the dilemma of being overstaffed or understaffed.
Poor intraday management in call centers can be identified when WFM managers ignore several common opportunities:
- Inadequate planning - missed opportunity for increased schedule efficiency
- Underutilized WFM (software) features
- Data and adherence trending (historical)
- Chasing service levels; no explanation for missed service levels
- Losing track of exceptions due to late reporting
- Lack of inter-departmental communications
- No formal agent communication plan for adherence to daily schedule changes
- Missed opportunity for increased schedule efficiency
Developing a clear picture of your staffing and short-term plans from internal organizations that can influence the customer experience and end service level results helps to combat intraday obstacles. Often the contact center is the last team to learn about new marketing campaigns, technology changes, competitive updates and other external events. Outside influences can also impact the contact center and agent behavior and shrinkage. This can negatively impact your plan for the current day or week and include events such as weather related, flu season, transit strike, or even elections.
Changes from any unforeseen event results in miscalculated overhead variables that will negatively impact service level. Monitoring, managing and reporting service level variance and trends including exception management must be reported to leadership and supervisors. By analyzing variances, you will be able to understand the service level impact compared to your targets, and identify risks to customer service.
- Trend monitoring
--- Calls
--- Average handle time
--- Arrival patterns
--- Day of week patterns
- Monitor forecast variance for percent for calls and handle time
- How is the day trending?
As the demand for additional agents or skills changes throughout the day, it is beneficial to have a workforce management tool such as CommunityWFM's ASAP (Automatic Schedule Adjustment Plans) that allows forecasting analysts the ability to increase, decrease or refine staffing levels on-demand. Combined with a built-in notifications' platform such as Community's Everywhere mobile application, provides agents immediate information on schedule changes and the need for overtime or under-time and accept or decline those offers on any one, or a combination of all notification channels. Accepted offers will automatically update the schedules and ASAP will automatically notify the agents again on those same channels.
Collaborate and communicate conditions, influencing events, short term plans and proposed strategies with all stake holders. With the ability to quickly reforecast you will be able to correct deficiencies and compensate for over or under staffed for the balance of the day.