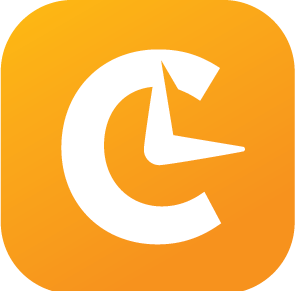 In the modern era of workforce management (WFM), it's more important than ever to have a technology stack that is aligned with your business needs. Bouncing between different scheduling software, chat technology, and agent monitoring solutions takes time and creates confusion for everyone involved. There's no need to work like this if you can avoid it. Fortunately, more WFM technology stacks are incorporating different solutions directly into their technology to simplify what used to take five different systems into just one or two.
Here's a quick list of what you need to create a unified workforce management optimization technology stack for your business so you can work efficiently.
Forecasting and scheduling – This feature set is the backbone of any WFM tech stack. Generating accurate forecasts and creating solid schedules are critical to saving time and money. A good forecast and schedule is built through collaboration to minimize intraday changes and will ensure you have the right number of agents when you need them.
Team communication – Effectively communicating with agents and their supervisors can be a challenge. How do you know what channel works best for each person and, even more challenging, how do you remember all this information? WFM analysts need technology that helps them keep track of which message goes where and to what channel. You can't afford to have slow responses to a potential shift change because you aren't communicating on the right channel. What works best is to find a solution where you can send a message to multiple people and it will automatically show up on the channels they prefer.
Real-time adherence – WFM analysts shouldn't have to be clock watchers or detectives. Find a technology solution that monitors in real-time what agents are doing. From clocking in for work to on-phone time and everything in between, a strong schedule adherence system with retroactive capabilities takes the guesswork out of agent productivity.
Agent management – Sorting through vacation time and schedule preferences by hand is a thing of the past. Leveraging an agent portal technology solution is ideal for both WFM analysts and agents. For example, when an agent submits a time off request, they can see within their portal whether or not the request was approved. For WFM analysts, once a time off request gets the green light, the agent is automatically taken out of any scheduling options during the days they will be out.
Mobile capabilities – More agents are requesting mobile WFM technology and with good reason. The ability for agents to accept or decline overtime in minutes from wherever they are is a difference maker for staffing up quickly. It's also a great addition to a tech stack for WFM analysts with remote teams who work frequently on split shifts and high peak call volumes to get agents available to take calls quickly.
Reporting and analysis – With so many moving parts, WFM analysts need to see what is working and what isn't. Having detailed WFM reporting as a part of the tech stack is essential to monitor call volume trends, agent productivity week by week, and so much more. Reliable information is the key to creating better WFM plans and strategies.
In short, creating a unified workforce management technology stack for your business is all about two things – communication and information. Create a tech stack that enables modern and effective communication to improve responsiveness and productivity. Leverage information in both real-time and from the past to make better short- and long-term decisions.
Most importantly though, the fewer solutions required for your tech stack, the better. Evaluate all-in-one workforce management solutions that have all of these technologies bundled together to get started and see results quickly.