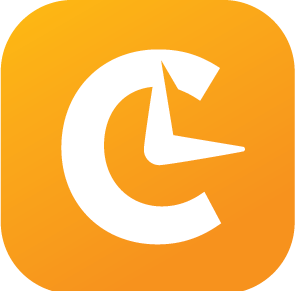 Put yourself in the shoes of a workforce management (WFM) analyst for a moment. You look at agent data for most of the afternoon and put together what you think is a solid forecast. Two days later, you're still wondering what went wrong again and your boss is looking for long-term answers. Why did the forecast miss the mark so badly?
Don't worry, we're here to help! Here are a few tips on what to do when problems with workforce management forecasting methods keep occurring so you can get back to creating strong and accurate forecasts.
Take a step back and look at your reporting – The first step for fixing a broken forecasting process is to look at your reporting and metrics. Begin by cleaning out bad and irrelevant data and spend time focusing on the workforce management KPIs that matter to your business. It's also important to make note of any outlier days with reasons why they stood out and what went wrong. One or two exceptionally good or bad days shouldn't skew the analysis of an entire forecast. However, if these outliers start to become the norm, then there's a major problem, and you should identify the root cause as quickly as possible.
Ensure you have enough data to make decisions – Reporting is only as good as the information you have, and too often WFM analysts aren't looking at the right data. Do you have automatic call distribution (ACD) metrics? What about agent adherence information? How are your self-service options performing? The more you know about your agents and customers, especially around how and when they interact, the better. Workforce management software can be a big help here to organize everything in an actionable way that makes sense.
Look at exactly when forecasts are made – Are you making forecasts a month out? Two weeks? If your forecasts are struggling, one option is to experiment with different forecasting timeframes to see what works best for your business. In general, the less time between a forecast and when the actual shifts take place, the better the forecast will be.
Change your forecasting methodology – For some WFM analysts, making a new forecast once or twice a week seems unrealistic. To make this a reality and to help improve forecasting accuracy, leverage workforce management software to speed up the creation process. With this technology, you can generate accurate forecasts in minutes instead of hours, automatically factoring in the metrics and information you choose. Forecasting with shorter lead times also helps with reacting to unexpected agent absences because you aren't relying on these people to work like you would be with a monthly forecast.
| | |
| --- | --- |
| | |
Strengthen internal communication – At the end of the day, you can only forecast with the knowledge you have. To become more aware with what is happening within your company, take the time to improve relationships with other departments. Ask the marketing manager to lunch or chat up an operations specialist to find out about the upcoming projects in their world. This helps to ensure a marketing promotion or other event doesn't sneak up on you and throw off a forecast.
To summarize, there are multiple ways to fix issues with workforce management forecasting methods. It often takes a combination of better data, better forecasting technology, and better work relationships to truly understand where forecasts are going wrong so you can guide them towards the right path. However, once you discover the problems and get forecasts back on track, it will provide a major boost to both productivity and agent morale. It's a problem that's well worth solving!