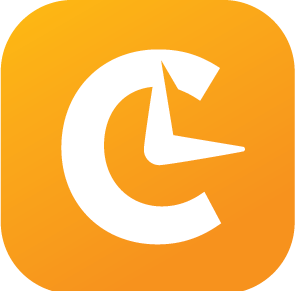 If you're an emerging contact center, you've likely seen the acronym "WFO" used in different places. But what is WFO and what exactly does it mean?
WFO stands for workforce optimization and is typically a combined software offering of several different solutions. Sometimes also referred to as customer engagement management, WFO software usually has a mixture of…
- Workforce management (WFM)
- Voice and screen recording
- Performance monitoring
- Quality management (QM)
- Gamification
- Voice of Customer (VOC) customer surveys
- Interaction analytics at the contact level
- And other functionality…
So, why do all of these things matter to a contact center? After all, modern WFO solutions aren't going to answer calls or emails for you. However, what they can do is improve the top to bottom operations of an entire contact center.
Here's why WFO solutions are now a critical part of any modern contact center.
They boost agent productivity – Happy and well educated agents are productive agents. A company that focuses on contact center workforce optimization is able to obtain valuable agent insights so they can staff employees that will do a better job and work with confidence. WFO software provides authentic and data driven feedback in a variety of ways. Whether it's picking up a tip from listening to a call recording or changing an approach after evaluating performance trends, agents can improve their support skills in the right way over time with the help of a WFO solution.
They lower operational costs – Having more productive agents is great… but how does it affect the bottom line? When it comes to contact center WFO software, the impact felt from a financial perspective is also positive. Many of the cost savings found in WFO technology are driven through automated WFM components. Whether it's more accurate forecasting, an increase in scheduling efficiency, or better agent adherence monitoring, there are several ways to save money with a modern WFO solution.
| | |
| --- | --- |
| | |
They help to improve supervisor satisfaction – One of the misconceptions about workforce optimization strategies in a contact center is that they only impact agents. Instead, improving the workplace morale of both agents and supervisors has become a key focal point for selecting a WFO offering. With solutions like a built in communication framework that connects an entire contact center, it's easier for a supervisor to have fast and actionable conversations. Does one agent need a longer break? When the conversation happens directly within the WFO solution, a schedule can be adjusted in seconds without the need to toggle between applications. Features around time off and having a mobile app with a unique experience for supervisors are other ways that a contact center is now focusing on this role.
Hopefully this summary was helpful so when the next time someone asks you "what is workforce optimization in contact centers?" you have a solid answer. As you can see, there are significant contact center benefits that come with this unique suite of different but complimentary technologies.
Moving forward, while many emerging contact centers are still in the process of choosing or fully implementing a contact center as a service (CCaaS) platform, it should be expected that WFO solutions will continue to be onboarded in when the time is right. This usually occurs after call distribution and other systems are established. Adding in WFO technology is a natural next step to continue moving forward as a contact center to meet the ever-changing demands of customers.