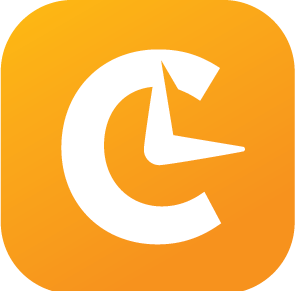 The current work environment is all about doing more with less. Recent events have forced all businesses, both large and small, to look closely at their budgets and evaluate what makes sense for their future.
When it comes to the contact center industry, there is a recurring requirement to handle more customer interactions with the same amount or even less staff than before. Many physical locations aren't getting the foot traffic they used to, and as a result people are picking up the phone or chatting online more frequently when they need something.
This shift has many companies asking one question – how do we manage and control contact center costs and expenses with this influx of new volume? Here are some strategies on how to answer this question through workforce management (WFM) so the shift in customer communication has a positive impact on your business.
Use past data to better predict the future – If volume is increasing and it's difficult to project the increase from day-to-day, looking at historical trends within WFM software can help. For example, it's one thing to say "Friday is a slow day for phone calls". It's another to look within your WFM software and see that call volume has decreased by a certain percentage every Friday. Getting a hard number will let you know how many multi-skilled phone agents you should schedule in case they need to start accepting chats instead of taking calls because of a shift in volume.
Do more with fewer agents through training – The example above of having agents able to switch between chat and phone support is a great way to control costs. Even if there is an upfront training expense, having agents with multiple skills not only makes it easier to make intraday decisions based on contact volume, but it also keeps agents more engaged and challenged. Getting agents ready with multiple skills impacts the bottom line by reducing shrinkage, overscheduling, and agent churn.
Leverage ASAP to find the right agents quickly – Making the most out of ASAP, or automated scheduled adjustment plans, is one of the most impactful ways to utilize multi-skilled agents to control contact center costs. What ASAP does is it lets you create and save plans within your WFM software based on the unique needs of your contact center. Let's say your WFM analyst logs on for work in the morning and notices two Spanish-speaking agents are out sick. Instead of going through and calling or texting a list of agents one by one hoping someone can cover their shift, which could take hours, there's a much more efficient way. With ASAP, you choose what you need from a list of plans, and in a few clicks all agents with the desired skill that aren't scheduled get a work shift offer on their channel of choice. It's a game changer for improving efficiency and reducing costs.
| | |
| --- | --- |
| | |
Improve productivity and morale with shift bidding – This technology may not be applicable for all industries, but for those that are able to utilize it the difference is significant. Shift bidding enables a WFM analyst to quickly generate all the shifts they will need for a specific period or time within their workforce management software. Once the shifts are generated, all agents will get notifications that they can bid on the shifts that best fit with their preferred work schedule. There is a timeframe for bidding and once it ends every agent will be automatically notified of their schedule and when they work. Best of all, you can even have the best performing agents get priority bidding as a performance incentive. Implementing a shift bidding strategy can be a great way to reduce agent churn and improve morale.
To summarize, there are several different ways to manage and control contact center costs through workforce management. However, most of these tactics revolve around keeping WFM analysts and current agents happy. By cross-training agents and providing fluid schedule flexibility through the right technology, you'll eliminate common frustrations and create a better place to work. These two things are critical to cutting costs, improving productivity, and boosting overall happiness.