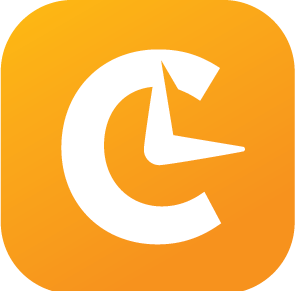 While many contact centers turn to workforce management (WFM) software to improve their own operational efficiency, sometimes there is an additional unforeseen benefit of implementing this technology. And it's related to a core pillar of why a contact center exists in the first place. Without satisfied customers who return to your company and refer their friends and colleagues, sustained growth and expansion can be difficult. This is a reason why contact centers play such a crucial role in the success of a business.
With all of this said, here are a few reasons why excellent WFM software helps companies improve customer satisfaction and retention to make this desired growth possible.
A solid agent forecast decreases customer response times – As a customer, one of the most frustrating actions a business can take is… inaction. Whether being stuck on hold for ten minutes or waiting half a day for an email response, it's easy for them to feel like they aren't important when your company fails to respond. Reducing this failure rate is why WFM software with sophisticated forecasting capabilities is important for improving customer satisfaction. Having the exact number of relevant agents staffed is a great way to keep customers happy with the lowest overhead cost possible.
| | |
| --- | --- |
| | |
Agent skill tracking reduces customer transfers and frustrations – Once a customer gets through to an agent, a poor experience is when the agent is not able to completely solve their issue. Before you know it, the customer is in the middle of an agent ping-pong session, and they've wasted a half hour on the phone speaking to multiple agents. To reduce the frequency in which this scenario occurs, utilize agent skill tracking within your WFM software to ensure you always have a diverse set of agents on staff. For example, if an agent does identify that the customer's issue requires a technical agent, have them apologize and reroute the customer right away to an agent with the right skill. WFM software prevents your contact center from getting into a situation where on Tuesday day you have several technical agents staffed but when Thursday rolls around you don't have any available. Consistent staffing is critical to maintaining a high rate of customer satisfaction.
Creating happier agents often results in happier customers – When you're looking to improve customer satisfaction, take a step back and look at the happiness and morale of your agent workforce. Are they working when they want to? What channels (phone, email, etc.) do they prefer? If possible, configure your WFM software to assist in improving the scheduling process. Shift bidding is a great solution to boost internal happiness because it enables agents to pick a block of shifts that aligns with their lifestyle instead of being dictated a schedule every week. Having high morale in your contact center with agents that work on the channels they want to and during the time of day they desire will come across in customer conversations. This strategy has been proven to help drive an increase in customer satisfaction.
Data from WFM software can assist in refining the overall customer experience – The final way WFM software helps with increasing customer satisfaction is through the sophisticated information the technology provides. It's no secret that measuring customer satisfaction is a complex process involving many different departments. While WFM software doesn't include direct customer satisfaction tools, it provides essential data linked to customer satisfaction that no other solution can offer. As an example, we stated in our last reason that there is a link between agent and customer happiness. Don't forget that the connection works both ways. Even if you have a high Net Promoter Score (NPS), there may be underlying factors behind the score that indicate only a certain segment of customers really like your business. If you notice a trend in your WFM software that agents tend to arrive late or call out frequently for morning shifts, it may indicate that your European customers are less satisfied and more difficult to work with than your U.S. customers. Examine closely both your NPS and WFM adherence information to see if any trends appear and act quickly to resolve them.
To summarize, excellent WFM software helps to improve customer satisfaction because the solution is a direct line into the true feelings and capabilities of your agent workforce. When properly leveraged, WFM software is the foundation of contact center operations by improving both customer and agent morale in uniquely different ways.