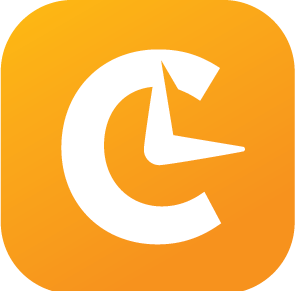 Maintaining compliance within your contact center is an ever-present concern. Employee information is now in multiple locations and it's important for contact centers to have a digital paper trail on what decisions are being made and why. After all, failing to meet rules and regulations could result in fines and even the interruption of operations.
One of the solutions that can help contact centers function in the right way is workforce management (WFM) software. See below to learn how WFM software factors into contact center compliance.
Know the exact number of hours for each agent – One of the main ways contact centers have fallen out of compliance in the past is failing to provide adequate compensation to agents for working overtime. With WFM software this becomes a non-issue. A contact center can see instantly how many hours each agent has worked for the week and automatically exclude agents who are at the overtime cap from any shift opportunities.
Easily classify exempt and non-exempt agents – While most employees on a support team are "non-exempt" or hourly workers, things can change depending on the season or time of year. As an example, some salary workers (classified as "exempt") for online retailers can be pulled into the contact center for a few weeks before the holidays to assist with email support. Being able to classify employees based on their exemption status within WFM software is beneficial when creating a schedule during these unique scenarios. Because salary employees don't need to be paid overtime, they can be grouped and categorized differently within WFM software to fill in the gaps so the hours of non-exempt agents stay within compliance and budget.
Track time off in specific and unique categories – A WFM software solution with time off management capabilities can monitor and categorize paid and unpaid leave. This functionality lets your team know who is taking time off and for what reason. It may seem like a nice to have option within a contact center, but when it comes to compliance it's a great solution for ensuring adequate time off was provided for specific employee circumstances. For example, the Family and Medical Leave Act (FMLA) requires employers to provide a set amount of job secured unpaid leave for attending to a sick family member. A WFM solution that tracks these FMLA requests also provides historical time off data so a contact center can provide additional compliance information.
| | |
| --- | --- |
| | |
Create shift logs of employee hours by channel worked – If your contact center pays more per hour for working on a specific channel (i.e. phone) then it's valuable to have shift logs of when an employee worked on each channel within your WFM software. This information can be utilized alongside historical payroll data to explain any discrepancies with employee compensation. Having this contact center reporting information can be a major asset during a financial audit because employee pay will be variable for non-exempt employees with this type of skill-based pay structure.
To summarize, WFM software factors into contact center compliance because it's an essential solution. Not only does it track when and how agents work, but it also stores information on when they don't and why. All of this data is valuable when it comes to running a contact center that is aligned with local, state, and federal regulations.