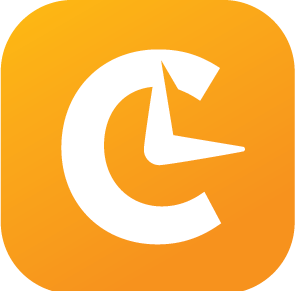 Hiring agents on a hunch isn't common practice anymore. Instead, contact centers are turning to data driven approaches when it comes to adding agents to their team. In the past, agents were sometimes brought on in bulk and whoever stuck around was a success. There wasn't much of a budget or concern for hiring.
However, over the years businesses have realized investing up-front in getting the hiring process right is more cost efficient than churning employees. Factoring in the right metrics before and during the hiring process means better candidates, less time interviewing, fewer hours needed for training, lower employee turnover (agent rates are high), and improved contact center morale.
But what information does a contact center consider when it comes to hiring? One of the main technologies that can help drive efficient hiring is workforce management (WFM) software. Below are a few ways WFM software helps provide data to drive better hiring decisions.
Create a long-term vision and hire for it – Solutions like WFM software are great at taking information from your past to create a better future. Evaluate your unique workforce management KPIs within the software and build a vision and plan for what you want your contact center to become. Is agent adherence poor? Look for agents when hiring with a history of longer tenures at a single contact center. They are more likely than a typical candidate to have a proven and reliable work ethic that will help improve your adherence metrics.
Evaluate data to confirm actual skill-based needs – Hiring based on a skill like phone or email support to solve a problem can seem obvious, but adding employees isn't always the answer. If you think a contact center needs new phone agents because handle times have become longer, the dip in performance may be a result of an external factor and not directly related to the staff. For example, if only a phone number is listed on an obscure and complex website page that has been getting heavy traffic recently, the issue may be more with the page layout than agent performance. WFM software can help a contact center identify situations like this by comparing a schedule to agent performance. If handle time is increasing but other metrics like contact volume are staying in line with the forecast, it likely makes more sense to identify and fix the page issue internally than to hire and staff more phone agents.
| | |
| --- | --- |
| | |
Track what messaging and features appeal to good agents – The last way is more around how the features of WFM software can provide valuable data to create targeted hiring campaigns. When hiring for a position with historically high churn like a contact center agent, it's easy and tempting to just copy and paste the same job description every time you need to hire. Avoid this! Instead, try different types of job descriptions highlighting the unique perks that set your contact center apart from the competition. In one listing put focus on the agent mobile app and how it makes adding or dropping a shift easier. In another listing talk about the agent portal experience. And in the next put a spotlight on time off management or shift bidding. Having feature rich technology like modern WFM software provides your HR team with many different areas to emphasize while hiring. After a few unique campaigns, HR can evaluate the data around each feature to see which message resonated the best and led to the most quality hires. This message can then be prioritized for future job postings.
To summarize, WFM software helps provide data to drive better contact center hiring decisions by being a resource with unique and valuable information. It's a solution that appeals to everyone involved in the hiring process through its ability to help attract agents and to provide information for making the right operational decisions.