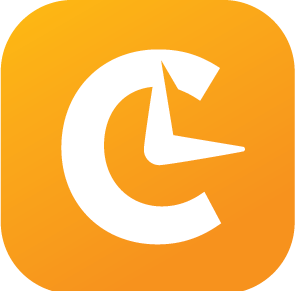 The financial industry often prioritizes precision and perfection. Especially for a credit union where the members are directly involved in ownership, there isn't much room for error with customers when it comes to their money. It's why keeping customers happy is often a top priority.
However, as credit unions continue to increase in popularity, meeting the demands of customers has become more of a challenge. For example, if a staff of 20 contact center agents has doubled or tripled in the past few years, then more than likely an entirely new set of workforce management (WFM) problems has accompanied this growth. The good news is that WFM software built for credit unions exists and provides excellent solutions for this unique industry. Here are a few ways WFM software helps credit unions improve contact center efficiency.
No more spreadsheets required for agent tracking – A spreadsheet solution may have worked for scheduling a few dozen agents, but it becomes rather difficult to manage as your staff increases significantly. Instead, automate workforce management scheduling and forecasting processes with the right WFM software solution. You can make schedule changes on the fly that factor in historical data to ensure one adjustment won't cause additional unforeseen issues.
Easily keep an eye on agent productivity – A growing agent workforce in a credit union can sometimes result in a lack of monitoring and supervision. Is your customer service team still performing at a high level throughout the day? Don't make assumptions, instead leverage WFM software to view agent productivity in real-time. You'll be able to see exactly when agents clock in and out as well as what channels they're working on and for how long. In addition, agents can view their own workforce management adherence information through an agent portal or mobile WFM app. Providing visibility into this information helps to increase efficiency in the credit union's contact center and it's a great way to keep your team focused on providing the best experiences possible for your customers.
| | |
| --- | --- |
| | |
Let WFM software empower agents to improve morale – Simply put, an agent feeling happy or sad can be contagious and will often come through in conversations with customers. Because of this, it is a good idea to utilize the right components of your WFM software to improve agent morale. For example, implementing shift bidding allows agents choose which schedule will work best for them. Giving the power of scheduling back to the agents almost always improves productivity and morale when they're on the clock.
Leverage WFM reporting to help identify trends – It's a data-driven world and WFM software provides the metrics you need to solve real problems in the contact center. For credit unions, looking at WFM reports is a great way to identify actionable trends for optimizing agent efficiency and happiness. For example, are you consistently over or understaffed at certain times of the month? Are specific shifts causing attendance issues? These questions and so much more can be answered through WFM reporting.
To summarize, WFM software helps credit unions improve contact center efficiency by creating more organizational structure and accountability. Ditching spreadsheets for automated scheduling and providing agents with more control of their work helps to create an optimized contact center with happier agents. Take what WFM software provides and let it enable great experiences for your customers!