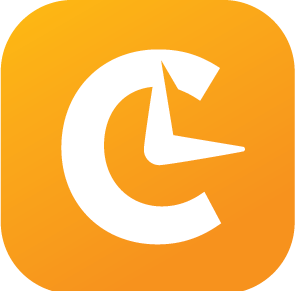 Over the past year, one thing is certain about the contact center industry – the "work from home" (WFH) concept and remote agents are here to stay. In a previous post, we've gone into detail before about how the cubicle farm in the contact center industry is dying and it's being replaced by agents who work when and where they want to. This is a major change.
But is the 9 to 5 shift what agents truly prefer and is this style of shift still the best decision for the company? Let's dive in and take a look at how WFH is reinventing shifts in the contact center, especially around how the impact of this change in relation to the workforce management (WFM) industry.
Staffing up and down now happens in minutes, not hours – Before WFH agents were common, leaning on the side of caution when creating a schedule or forecast was often preferred. After all, it's usually better to be slightly overstaffed than deal with an excess of frustrated customers who have been waiting on hold for a long time. In addition, finding agents to stop what they're doing and drive into the office when contact volume spikes was often a difficult task. However, with WFH contact center agents, staffing up and down is considerably easier and it allows WFM analysts to be less risk-adverse and more flexible with scheduling and intraday management. Now, should call volume increase and more agents will be needed in the afternoon, a WFM analyst can load up an automated schedule adjustment plan (ASAP). With this plan, they can ask relevant at home agents through mobile notifications if they are willing to take a shift and help out. When it comes to quick scheduling changes, removing the commuting obstacle by having agents work from home makes all the difference.
| | |
| --- | --- |
| | |
Taking away geographic restrictions boosts agent quality – Before WFH became commonplace, finding agents was more difficult. You were stuck recruiting in regions where you had an office and then on top of this you also had to align agents with their ability to work a specific shift. With remote agents, this model of staffing is thrown out the window. Instead of being confined to specific locations, finding WFH agents with the skills you need has never been easier. However, getting them to finally work for you may not always be a simple endeavor. You're not the only company with geographic limitations now removed, and competition for skilled agents is more common. The staffing model is changing, moving away from training unskilled agents because of a geographic fit and is becoming more focused on landing the right agents with the specializations and industry experience you need. As a result, some companies are paying less up front (think reduced training expenses) but higher agent wages across the board.
Agents with the option to take unique shifts can improve their morale – With agents now being WFH, they have not only more employer options but also more shift choices. This means more control over their lives and what is important to them. For many agents, this means moving away from the long 9-5 shift and towards a split shift style of work. For example, an agent may pick up a shift in the morning before their kids wake up, then clock out for a few hours and help them with schoolwork. When lunch is over, the agent will clock back in and finish the second part of their shift. More WFH agents are prioritizing family than ever before with the way they work and are more willing to take shifts that align with their personal lifestyle choices.
WFH can make it easier to build trust with younger agents – Simply put, "Gen Z" (ages 18-24) are the new and growing WFH agent workforce, and their technology usage trends aren't always as expected. The generation that grew up with a smartphone in their hand actually feels far less comfortable with being reachable than millennials and is less optimistic about the uses of technology in the future. This means companies currently employing or planning to hire Gen Z agents need to consider how they approach this age group. Letting younger agents choose their WFH technology (such as the computer model) instead of assigning it in an office setting can go a long way to built trust. It can show younger agents that their opinions are valued and important. The same can also be said for choosing shifts. Leveraging a solution like remote shift bidding can provide Gen Z agents with the direct control they want over which shifts they work. Providing scheduling choices with quick results to younger generations shows them that you have confidence in their skills to get the job done in their own way and on their terms.
To conclude, WFH is reinventing employee shifts in the contact center because it's creating an environment of expanded professional and personal choices. Companies and agents need to be aligned and understand each other better than ever before because both parties now have more options readily available to get the job done. When everything comes together, WFH agents in the right situation can truly thrive and create exceptional customer experiences for your business.