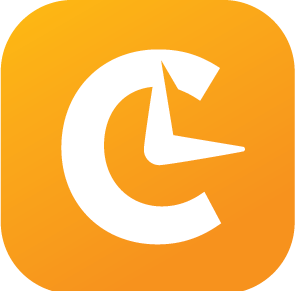 Take a moment and think back to contact center operations around this time last year. You probably envision rows of agents working calls, chats, and emails, with supervisors chiming in to assist as needed. Fast forward just one year and the image of a traditional contact center looks entirely different. It has been about one year to the date that the pandemic has changed the company work environment forever! Gone are the groups of employees because many agents now work from home (WFH) instead.
This substantial shift in the way agents work has also altered the workforce management (WFM) requirements of businesses. Here are a few ways the WFH model has forever changed the way contact centers approach workforce management, and how modern software makes all the difference when it comes to managing a remote agent contact center.
An embedded communication framework within your WFM software is no longer a luxury – Efficient communication was less of a priority back when it was easy for a supervisor to gather all their agents together for a daily huddle at the office. But, with agents now working from home and with dynamic schedules, this immediate way of communicating is more difficult. Instead, contact centers are turning to the unique approach of having an embedded communication framework within their workforce management software to relay important notifications quickly and efficiently to different groups of employees. Not only do all conversations take place within the software itself, but the results of those actions automatically drive changes to scheduling and agent availability. A WFM mobile app is a great way to capture and facilitate these modern conversations from anywhere. All these elements together create an ideal solution for communicating with remote agents.
| | |
| --- | --- |
| | |
Location is no longer a barrier for acquiring and retaining top tier agents – With agents able to receive messages about their schedules from any location, it also makes sense that they should be able to work from anywhere. After all, is the customer experience truly impacted if an agent is in Anchorage or Atlanta? Not really. A good agent is a good agent regardless of where they live. The shift towards remote work in the contact center has enabled companies to significantly improve their chances of keeping their best agents from leaving. For example, in the past if an agent's spouse took a job in a different city, the agent would have likely needed to leave the company. This isn't the case anymore, and the agent can freely relocate and continue working as if nothing happened. The contact center industry moving towards remote work also opens a new pool of highly skilled agents for consideration, although competition for these agents is strong as other companies are now evaluating remote agents as well. This newfound competition places an even higher priority on agent happiness, with more emphasis being placed on ensuring they have the right technology solutions to meet their changing needs in the workplace.
Rethink how you monitor your agents without a supervisor present and nearby – One of the main benefits of in-office work with agents is the direct presence of supervisors. They can quickly notice if an agent is having a bad day and provide coaching and assistance to get them back on track. How do contact centers keep agent morale high when there may be 1000 miles between a supervisor and an agent? The answer is through sophisticated agent adherence tracking within your WFM software solution. Agents don't want to feel like they are being watched, but at the same time your supervisors need to keep track of their work. Adherence information is the happy medium and it lets supervisors see when agents clock in, when they are taking calls, when breaks occur, and more. A good supervisor will closely monitor adherence data and reach out to a remote agent if they notice frequent abnormalities in their work patterns so they can take corrective action. Leveraging adherence information enables proactive agent management, not reactive, which is essential to success within the WFH model.
To summarize, remote work has forever changed the workforce management requirements of contact centers by creating a gap between agents and supervisors that needs to be closed through the usage of modern technology solutions. Hallway conversations and pop-up meetings aren't happening anymore, so more teams are turning to modern WFM software solutions to obtain information about and open communication lines with their agents. The benefits of remote agents are plentiful, but there are also negatives, and it's up to your company to take the steps needed to reduce the cons of remote agent work as much as possible by leveraging the right software.