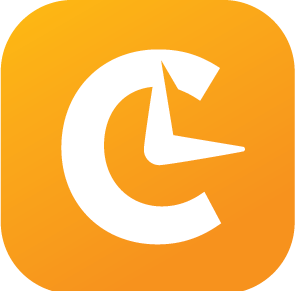 Hiring has changed and the demand for skilled agents is at an all-time high. With work from home now more prevalent than ever as wages continue to be competitive, it's up to contact centers to act quickly and decisively when it comes to adding employees.
Simply put, there's isn't a lot of room for error anymore when it comes to hiring. Because of this, below are four tips to consider when hiring agents during a labor shortage.
1) Move quickly with a sales approach to interviewing – The dynamics of the modern interview have shifted. While ensuring an agent has the skills required and personality to do the job is still a top priority, contact centers now need to focus more on what they can do for agents. Your approach should be less about how the agent can help you and instead be centered around how you meet their needs. A good agent is now the one with choices. The next two tips discuss the specifics related to how contact centers can "sell" agents on working for them.
2) Emphasize the technical benefits – Every prospective agent is comparing opportunities with consideration towards the technical benefits and experiences available to them. Is making $2 an hour more worth it to work all day with dated and frustrating systems? Probably not as much. As a differentiator, ensure your contact center technology stack had modern workforce management (WFM) software to assist in creating a positive agent experience. This solution also enables a modern mobile app for agents to view their schedule in real-time, monitor adherence, manage time off requests, and more. An app like this can be a perk that appeals to an agent and should be a talking point in an interview. It's a way to create a modern and simplified employee experience through strong communication.
| | |
| --- | --- |
| | |
3) Highlight your focus on the work/life balance – While a mobile WFM app is a great start in this area, there are other items prospective agents should know about your contact center when it comes to factoring in life outside of work. For example, share your scheduling capabilities when interviewing an agent – be it split shifts, shift bidding, or something else – so they know a 9 to 5 scheduled won't be dictated to them each week. Showing the steps your team has taken over the years to create schedules that work for both you and your agents can make all the difference in landing the right team members.
4) Be ready to share stories about your culture – While technical and personal benefits resonate with most agents and are often key decision-making components, there are some agents who also highly value a positive team environment. When an agent asks about your culture during an interview, be prepared to share information on what makes working in your contact center unique and fun. Don't place the responsibility on them to visit your website or do research on their own. Be prepared by have videos and photos ready to go if the topic comes up. This tells the interviewee you are prepared for the interview and proud of the contact center culture you have helped create.
In short, effectively staffing your contact center during a labor shortage isn't always about how much you're paying. Instead, focus on creating a contact center with excellent benefits and a solid culture to attract the top agents. When it's a close choice for an agent between two contact centers, most good agents will choose management and capabilities over money any day of the week.