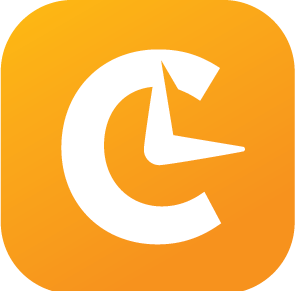 Working in a contact center environment as an agent can be difficult. Sometimes a customer isn't exactly in the best mood because of a persistent problem and it's the job of an agent to remain calm and think quickly to find a resolution. With agents hard at work, one role of contact center leadership is to provide a positive work culture that helps to alleviate some agent stress and puts the entire team in a position to succeed.
However, creating a great culture within your contact center is often easier said than done. Here are a few strategies to consider for improving your contact center environment and culture to boost both the morale of agents and your overall operations.
1) Choose technology that improves how an agent works – One of the biggest unspoken factors in having a great culture is selecting the right technology for agents. Whether it's your active call distribution (ACD) system or your workforce management (WFM) software, a technology stack built specifically for your industry with agent specific features makes a big difference. For example, utilizing a labor management or HR system for scheduling instead of WFM software built for contact centers will create unnecessary agent headaches. And, worst of all, negative agent attitudes can unite quickly around technology that doesn't meet their needs. Make sure the software you choose will have a positive impact on your contact center culture.
2) Hire and schedule agents based on channel preference – Hiring the right agents based on temperament and skills is important. But so is being certain each agent is working on the channel they prefer as much as possible. Frequently scheduling an agent on chat shifts when they prefer to work emails will lead to frustration and burnout. To avoid this situation, immediately log channel preferences in your WFM software when agents are hired so they will be scheduled on their channel of choice automatically. Having agents work shifts on the specific channel they prefer is a critical component for maintaining a high level of agent morale.
3) Provide agents with flexible scheduling opportunities – The modern agent values mobility and the days of dictating a schedule every week or month is a thing of the past. Instead, concepts such as shift bidding and shift swaps continue to emerge that enable an agent to create a better balance between their work and personal commitments. WFM software, especially a modern solution with a mobile app, is a great way to provide agents with flexibility while still ensuring they always have the latest information about their shifts.
| | |
| --- | --- |
| | |
4) Simplify the team collaboration process – Fragmented communication can really hurt the culture of a contact center. It's difficult to remember what conversations happened on which channels and this lack of organization can create disputes. Instead, communicate about work directly within your WFM software so all conversations happen in one place and action can be taken immediately. Need to fill a shift? A WFM analyst can communicate in real-time with the right agents about shift availability directly within the software. Best of all, these messages can even reach agents wherever they are through the mobile WFM app.
5) Be transparent with key metrics and information – Having the right technologies and processes in place is important but it's only part of the equation. It's also essential when creating a great contact center culture to ensure agents know that their work matters. This message can be effectively communication by sharing key insights with the greater agent team. Share metrics monthly or quarterly on response time, forecast accuracy, attendance, adherence, and more to build trust and show agents you are in touch with their day-to-day work. The leadership team can also take this a step further by providing rewards to exceptional agents based on metrics such as quality monitoring scores, customer feedback surveys, and other important data points.
6) Let agents express their personality – The last strategy is less about operations and more about appreciating individuality. Providing agents with ways to share more information about themselves can help in creating a comfortable work culture. Allowing and sometimes even encouraging personal items and pictures on desks communicates to agents that their colleagues are invested in and care about where they work. This can be more difficult for virtual agent workforces, but little things like having agents change their profile pictures in the WFM software for school spirit week can be a fun endeavor that lets agents show their colleagues more about who they are.
In short, improving your contact center culture is all about creating an environment that meets the personal and professional needs of your agent workforce. Doing this will enable your contact center environment to thrive and will help greatly in retaining your best agents.