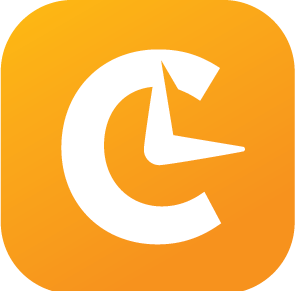 For an emerging contact center, the thought of moving from spreadsheets to a workforce management (WFM) solution can be overwhelming. You already have optimized processes in place that work, and even if they can be better, they could also certainly be worse.
One area when moving away from spreadsheets that can be a major concern for a contact center is changing their forecasting methodology. Each spreadsheet has often been fined tuned over months or even years to meet their unique situation for creating forecasts.
So how do you go about improving contact center forecasting by moving from spreadsheets to a WFM software solution? Consider the steps below to make the switch successfully.
Choose a WFM software solution built for your needs – If you are using spreadsheets then there is simply a lot of room for improvement with forecasting. To start, take a step back and identify the specific pain points in your current forecasting experience. Does it take too long? Is it a struggle to factor in service levels? Is keeping track of costs difficult? These are just a few examples to consider when choosing the right WFM software solution.
Directly import agent information – Don't let the fact that all of your agent information is in spreadsheets hold you back when making the change to WFM software. This modern technology can store agent data while also tracking skills, tenure, and much more. Creating groups is also possible for quick agent classification.
Import both historical and external data – When using spreadsheets, a WFM analyst may need to constantly toggle between data sources to copy and paste critical information from the past in order to build an accurate forecast. This process is much more streamlined and simplified with WFM software. You can upload data from previous months or years and even import metrics from third-party sources to create a better forecasting experience.
Create a link between WFM software and an ACD solution – Establishing an integration between WFM software and an active call distribution (ACD) solution is one of the most important things a WFM analyst can do for building a modern forecast. It will be a key source of forecasting information moving forward as it will share key metrics around contact volume, productivity, and much more in real time between the systems. All of this information will be essential to creating better forecasts.
Leverage what if analysis capabilities to build a forecast – Now that the right data sources are in place it's time to start building! Modern WFM software provides what if analysis capabilities that far exceed what is possible in spreadsheets and can be performed in a fraction of the time. You can quickly see what forecasts will look like based on every different scenario you create, such as for holiday volume or a product sale. Best of all there are no manual calculations, the entire forecasting process is fully automated.
| | |
| --- | --- |
| | |
Choose a final forecast and build schedules – After evaluating several what if options, a WFM analyst can determine which forecast makes the most sense given the scenario and select it. This means forecasting is done… but why head back to the spreadsheets for scheduling? WFM software enables you to seamlessly create the right schedule in only a few minutes. Remember when all that agent information was imported? The technology will automatically look at agent availability, skills, and more to build out a schedule that works for everyone.
To recap, moving contact center forecasting away from spreadsheets and into WFM software isn't quite as daunting as you may think. The capabilities found in the technology streamline the process and help to save both time and money. In addition, many of the leading WFM software solutions provide a customer success manager to walk you through the process of moving away from spreadsheets. They also specialize in ensuring the actionable forecasting data you need is available within the WFM software. Making the switch away from spreadsheets is a decision very few contact centers regret!