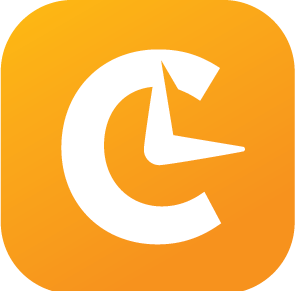 There is a lot to consider when evaluating workforce management (WFM) software and solutions. From budget to features and everything in between, here is an introductory workforce management software guide for making the right WFM solution choice for your contact center.
Determine whether to partner or build your own solution – For many companies this an easy decision (but it's still worth mentioning). Because of how complex WFM software can be, companies often choose to rely on a partner to power their technology efforts in this area rather than build their own solution or use spreadsheets.
Find WFM solutions that are built for your intended purpose – Simply put, there are many different types of solutions available on the market when it comes to the workplace, and understanding the differences between them can sometimes be confusing. For example, some similarities exist between WFM software and labor management software that may not be obvious unless you are well-versed in either one of their capabilities. Make sure the solutions included in your initial evaluation are created specifically for the contact center area of a business. This will save you a lot of headaches in the future.
Determine a budget and get approval – Once you've narrowed your search and found some solutions that work for your contact center, it's time to map out a high-level plan for actually selecting a WFM solution. Identify the need for this technology and clearly state the benefits to the decision makers and budget owners. If you can prove the return on investment (ROI) of a WFM solution it makes this process easier. From here, a budget can be determined, and you can receive approval to officially start the search for the right solution.
Ensure each WFM solution matches the size of your contact center –This one is simple. Don't pursue solutions that are too big or too small for you, even if external influences exist that may be pushing you towards them. Instead, ensure every WFM solution you evaluate has a product built specifically for the size of your contact center.
Prioritize and research which features are necessary – With the number of realistic options for your contact center narrowed down, it's time to discuss internally what you're really looking for in a WFM solution. Do you have major scheduling and forecasting issues? Long-term problems with adherence? Are you spending too much time on intraday management? Meet internally if required, but create a short list of the most important contact center features you need, then evaluate the websites of potential solutions to determine if they have these features.
Reach out to the solutions for a feature and product demo – After reviewing your research and receiving feedback from colleagues, contact each solution and request a demo to see the features in action. A site page or information sheet only has so much information, and a full demo will allow you to directly ask questions to a product expert in real-time about the features you care about.
Always consider the soft skills of each solution – There is one more thing you must consider after you have qualified a WFM solution as being the right fit for your industry, size, and features. It's the soft skills and capabilities of the people behind the solution. Some technologies with cheaper up-front pricing may look appealing, but there is usually a reason why they have the lowest price. WFM software services such as detailed onboarding, customer success, and customer service are essential to having an impactful WFM solution, so ensure your choice not only has all of these but excels at them. You want the WFM solution you choose to be a partner, not a technology provider that is difficult to contact.
Hopefully this introductory workforce management software guide will help you get started on the journey of choosing a WFM software solution that fits the unique needs of your contact center. If there is one point to reemphasize, it's that the process of choosing a solution should not be focused on a single factor or area. Explore all your options and ensure that the solution you choose is truly the right fit.