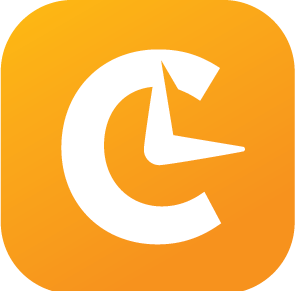 When it comes to workforce management (WFM) software, there are a lot of features on the market. Some of them are incredibly valuable to the success of most contact center teams, while others may not be as applicable to your team.
With this said, below are the top 20 workforce management software features and capabilities for contact centers.
1) Easy to Use Interface – At the core of any good software solution is an excellent user interface. While it may not be a traditional feature, this is especially true for WFM software where decisions sometimes need to be made quickly. A clunky interface slows down and frustrates employees at all levels.
2) Customizable Dashboard – A WFM analyst shouldn't need to have a dozen tabs open to monitor their workforce. A fully customizable dashboard that supports individual configurations is ideal for monitoring the metrics that matter to you.
3) Agent Skill Tracking – A WFM analyst is only as good as the actionable knowledge they have. Being able to track agent skills within your WFM software, such as languages spoken, helps staffing strategies in multiple ways.
4) Accurate and Predictive Forecasting – Creating forecasts is at the heart of any WFM software solution. The difference maker is that sophisticated solutions will quickly and accurately leverage historical data to make great forecasts in a matter of minutes.
5) Agent Scheduling – Scheduling an agent doesn't need to be an overly complex process. Also a core feature of WFM software, utilizing a modern scheduling engine reduces costs and saves time. Getting workforce management scheduling right the first time makes a big difference.
6) Automated Shift Adjustments – Do you have recurring hurdles when it comes to scheduling? Don't start from step one each time. Automated schedule adjustment plans (ASAP) within WFM software make it easy to make changes to multiple schedules instantly based on the situation.
7) Shift Bidding – In many cases, the most effective type of scheduling involves collaboration between a WFM analyst and agents. It's why shift bidding is a feature that continues to increase in popularity. Letting agents work when it is best for them can decrease absenteeism and improve adherence.
8) Seamless Shift Swaps – Simply put, sometimes an agent can't make a shift and it shouldn't fall on their supervisor to see who can cover for them. Shift swaps within WFM software provides same skill agents with the option to exchange shifts with each other. This can also be restricted to certain groups, such as your most senior agents.
9) Built-in Communication Platform – As much help as automation can be, sometimes you just need a direct line to chat. Keep conversations within your WFM software thanks to a built-in communications platform where you can message single employees or groups with important information.
10) Real-time Attendance Monitoring – With schedules completed and published, it's time to see what happens once the shifts actually start. Referred to as an automated schedule attendance monitor (ASAM), a WFM analyst can see from a single screen which agents have arrived for work and which ones are late.
11) Detailed Adherence Tracking – Once an agent has clocked in, it's time to keep an eye on their workday from a distance. Next level WFM adherence tracking through software lets analysts and supervisors see exactly when agents take phone calls, clock out for breaks, and so much more.
12) Adherence Adjustments – Sometimes adherence information doesn't tell the whole story. What if an agent gets pulled at the last minute for essential training? Having the option as a WFM analyst to manually adjust adherence information as needed creates more accurate data.
13) Shrinkage Optimization – Keeping an eye on adherence is one thing, but are agents idle because the phones aren't ringing? Shrinkage is, in a nutshell, ensuring you have the right amount of staff. Not too little so you can't handle contact volume, and not too much so you have higher wage costs. WFM software helps contact centers optimize their shrinkage forecasting to ensure the correct number of agents are staffed.
14) Intraday Management – Each day in the contact center is unique. Modern intraday management capabilities enable a WFM analyst to shift agent roles and staff up or down immediately through multiple notification channels.
15) Agent Portal – One location where agents can get shift updates is through the agent portal. Here an agent can always find information about when they work and recent changes to their schedule. The days of agents asking their supervisor if they work tomorrow are over with this feature.
16) Mobile WFM App – A feature that essentially takes the agent portal on the go is a mobile WFM app. This solution is ideal for remote teams and lets agents send in adherence updates from anywhere. It also provides agents with a way to immediately accept or decline shift opportunities.
17) Time-off Management – Agents commonly use the mobile app and agent portal to not only check shifts but also to submit time off requests. Working with payroll and human resource (HR) systems, WFM analysts and supervisors have full visibility into the time off requested and approved for each agent. Never schedule an agent on vacation again.
18) Integrations Capabilities – HR systems aren't the only type of integration that exists with WFM software. In fact, the list is quite extensive and covers active call distribution (ACD) solutions, chat systems, and much more. These are essential to streamline data and operations.
19) Multi-channel Options – With integrations for different technology available, it's important to note that a modern WFM software solution enables keeping track of work across multiple channels. This includes phone, chat, email, and other options so you know exactly which channel an agent is working on at any given time of the day.
20) Sophisticated Reporting – Last but not least, the features above are only as good as the data they provide. WFM software with built-in reporting that compiles information in a handful of minutes (or less) is essential to finding actionable data that moves the needle in the contact center.
What a list! Hopefully you found this helpful for ensuring your WFM software is meeting your needs. The underlying theme across these features is that the WFM industry is currently in an era of where automation through software is becoming more common and easier to use. Make note of this and let WFM software do the work for you in the future.