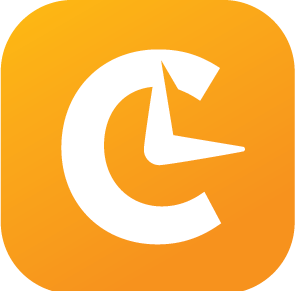 Evaluating the right metrics is essential to being successful in any contact center. And there are a lot of metrics to keep track of, such as average handle time, first call resolution, adherence to schedule, net promoter score, and many more. Without accurate information and the understanding of the importance of each metric, it's difficult to not only identify your issues but also to understand how they should be corrected. Data-driven decisions are no longer a luxury but rather a staple of modern contact centers.
With this said, let's take a look at the importance of training your staff on contact center metrics to ensure your team understands the value of this information.
Training helps employees understand the impact of the work being done – Having a team that understands the overall objectives of a company will help identify and better manage the metrics that impact the overall business. For example, a contact center supervisor may manage a dozen agents but not understand exactly how the work of their team influences the overall operations. Training this role on contact center metrics, even the more detailed data points, can help them to get a better feel for the information that empowers their team and the organization. A supervisor may be asked to survey agent satisfaction and not understand why, but then when they see that a WFM analyst is leveraging this information for creating schedules, it can make more sense and improve their effort to gather accurate responses.
Metrics can be used as a source of truth to solve contact center disputes – Even the most relaxed contact center teams still have debates about internal processes and operations. In the past, different sides on a topic were presented, but often the decision was made "on a hunch" and the conversation ended. The dispute may have been resolved, but in most cases not everyone left the discussion satisfied with the outcome and not everyone is committed to the decision. However, when contact center metrics are involved, these decisions can now be made with proof to back them up. But, for a team member to be able to find the information they need to settle the dispute, they must be aware of what metrics are available to them. By training your staff on what metrics exist, they will know exactly when pulling data into a conversation is applicable and makes sense. This knowledge can make all the difference in creating a swift resolution to an internal argument.
| | |
| --- | --- |
| | |
Historical information can be leveraged to plan for the future – When training team members on contact center metrics, it's important to stress the long-term value this information has to your company. For example, historical data stored within workforce management software is leveraged specifically for responding to unique scenarios quickly and efficiently. If the Marketing team has a last-minute promotion that will increase contact volume, take a moment and look back at your historical data and scheduling plans to see how this situation was handled in the past. Training the greater team on the usage of historic contact center data to make the future easier can go a long way in ensuring information is collected correctly every day. This tactic also helps employees to understand the value of the information they are providing.
To summarize, there are several reasons to teach your staff about metrics during contact center training. With so much information now available and a lot of hands involved in data aggregation, managing your metrics efficiently is a task that is bigger than one person. It requires skilled team members frequently monitoring data (including its quality) and accurately assessing work scenarios so the entire team can make informed decisions that make a difference.