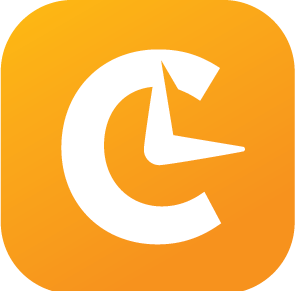 A customer reaches out to your company when they need your help. But, unfortunately, the call center experience still has a bad reputation. Whether it's long hold times, agents who are unhappy and lack knowledge, or a different reason entirely… the expectation bar is pretty low for a standard customer when they reach out for the first time.
With this said, because the bar is basically on the floor it means the right companies have an opportunity to stand out. They can turn pivotal conversations – where a customer can decide to either leave or stick around – into experiences that positively impact the bottom line. Below are a few call center customer experience best practices to consider for creating the right call center customer experience to help with improving retention rates.
Build out a streamlined pre-call approach – A lot of the work in creating a positive call center experience is done before a call is even placed. Successful operations utilize technology to route calls automatically either by spoken commands or direct customer phone inputs. It's used in conjunction with a call center workforce management (WFM) software solution which leverages historical information to create accurate agent forecasts. This means the right number of agents are staffed to have minimal wait times while also keeping wage costs down.
| | |
| --- | --- |
| | |
Put skilled agents in the right spots – Every agent has unique strengths and weaknesses. To keep both customers and agents happy, it's important to align agent skills with needs. For example, an agent with good empathy techniques should work more complex and critical issues, whereas an agent with strong procedural skills is a better fit for the "by the book" problems. It's one of the call center retention strategies that helps with internal staffing as well.
Be reliable and responsible for your actions – It's the job of a call center to reduce customer frustration, not increase it. That's exactly why we created this list of positive call center customer experience strategies. It's on the call center to be the bigger department and handle the issues that another area of the business may have caused. It's also the responsibility of a call center to stick by their word. For example, if you use a call back service during high wait times, make sure you actually call the customer back. Too often phone numbers are skipped or the call back queue becomes unmanageable and the customer gives up and abandons the process. Ignoring a customer in need is how you lose them.
Customize any and all follow ups – The plain "how did we do" email is becoming a thing of the past. Modern call centers now use automation to email each customer as if the agent they just spoke to is contacting them. The email can contain a custom email address, title with the customer's name, basic information about their issue, and more. In addition, it's especially ideal in business to business (B2B) situations that any response from the customer is routed back to the same agent so they can reach out again if needed to continue the conversation. It's going the extra mile in these scenarios that creates a call center experience which helps to keep customers around.
Learn through the right experience metrics for you – There are a lot of customer measurement metrics out there that call centers keep an eye on. From CSAT (customer satisfaction), NPS (net promoter score), post-conversation purchase frequency, CLV (customer lifetime value), and more, it's important to look at each metric and find the ones that truly drive value for you and your team. Taking a look at what works and what didn't is important for understanding many things, including the unique role of call center customer retention.
Hopefully this short list containing a few call center customer experience best practices was helpful. At the end of the day, improving customer retention through conversation is all about creating an experience that goes above and beyond to resolve an issue in a way that works for everyone.