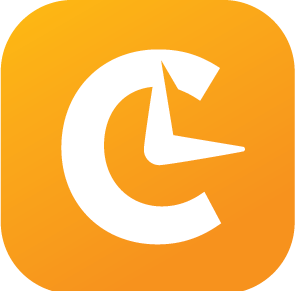 Most agents have an on the go lifestyle. Whether it's juggling kids, school, multiple jobs, or all of the above… an agent workforce needs to be mobile and accessible. Here are 7 ways to empower your mobile agent workforce to improve not only agent morale but also the productivity of your entire contact center.
1) Allow agents to check their schedule from anywhere – Having agents repeatedly call in to ask "when do I work?" is not a great use of time. Instead, deploy a workforce management (WFM) mobile app for your agents to leverage. This provides each agent with real-time access to the latest version of their own schedule and shifts from their phone.
2) Empower agents by letting them accept/decline shifts via the app – On the surface, creating a mobile workforce may appear to be more about improving agent morale than contact center operations. This isn't true. With a WFM mobile app, agents receive instant notifications on their phone for shift openings, overtime, undertime, and more. The app provides a WFM analyst with ways to automate and simplify scheduling changes. By receiving immediate responses to shift adjustments, they can move on to other WFM responsibilities instead of attempting to chase down agents with phone calls.
3) A mobile agent workforce is easy to communicate with – Before every agent had a smartphone in their pocket, getting messages and information out to the entire contact center team was a challenge. Mass emails may go unread until the next day, or agents would need to repeatedly call a hotline number with a recorded message until it was updated. This all changed with a mobile app. Agents are immediately notified through the app with any information that it vital to their workday. A message such as "Roads are icy, come in at 10AM today." being sent directly to the phone of every agent at once can greatly simplify communication.
| | |
| --- | --- |
| | |
4) Let agents report in late via the app – Put yourself in the shoes of an agent for a moment. You pull out of the garage and notice something is wrong with your car. When you attempt to call your supervisor and let them know about your tardiness, the phone rings and rings because they are in a meeting. This scenario doesn't exist with a WFM mobile app. Agents can report in that they will be late for a shift directly from the app, and their schedule within the WFM software solution will automatically be updated. This lets a WFM analyst plan accordingly with the agents already working to ensure staffing levels stay optimized.
5) Provide unique mobile adherence visibility for every agent – Most agents take pride in their work and want to help customers. They don't want to be reprimanded because they are late returning from lunch. Instead, a mobile app enables agents to keep track of their own adherence, or how closely their work habits align with their actual schedule. If an agent notices that they are frequently late when returning from a lunchtime appointment on Thursdays, they can reschedule the appointment for a better time of day that doesn't negatively impact their adherence.
6) Submit time off requests from anywhere – One of the most popular features among agents for a WFM mobile app is how the app supports time off requests. Instead of needing to submit a time off request via their work email and wait for a supervisor to review and approve it, an agent can ask for time off from wherever they are. And, best of all, they will get a notification on their phone when a request is approved or denied so they can plan accordingly.
7) Agents can review previous time off requests on the go – How many days did an agent take off last month because of appointments? Did an agent get the day after Thanksgiving off last year, or was the request denied? Each agent has full visibility into their time off history from their mobile device, including why they took the time off and which requests were approved and denied. This can be great information for agents to use as they plan days off and also helps to reduce overall number of time off requests.
In short, contact centers can empower their mobile agent workforce by leveraging an app that makes the process of scheduling easier for everyone. This streamlining of vital information about work improves the morale of not only agents but the entire contact center team.