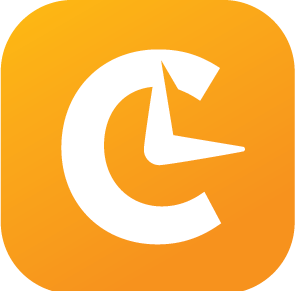 Discussions about artificial intelligence (AI) across many technology sectors have been ongoing for years. And, while AI very much exists and continues to increase in importance, the thought of replacing employees with machines so quickly may have been a little too much for many industries. Instead, AI has been shown to be best utilized alongside employees to improve the experiences of everyone involved.
While AI has varying definitions, one specific industry which has successfully implemented AI to positively impact the employee experience while also improving the bottom line of a company is workforce management (WFM). Read on to better understand how the emerging AI capabilities of WFM software within contact centers continues to make a difference.
Smarter and more accurate forecasting and scheduling – Any contact center that has made the jump from spreadsheets to WFM software will tell you how AI makes all the difference here. The workforce management software AI capabilities leverage multiple data points, such as historical contact information and agent skills, to automatically make the ideal schedule for your contact center. It's highly customized given your resources and the scenario to be as accurate as possible, with the more relevant data available only improving the performance of the schedule.
Become aware of needs before they are pressing – One major benefit of AI is how the technology is always looking ahead by drawing on conclusions from the past. This means AI within WFM software can spot trends in contact volume and assist with locating potential issues before it's too late. For example, if you're seeing a spike in chat contacts, AI can be used to spot agents for additional cross training on this channel. There may have been a handful of agents who displayed promise working on chat in a spot role in the past. Instead of digging through old reports and files to see who those agents were, WFM software can help you find them in a few minutes.
AI can also improve how agents feel about your company – As mentioned in the introduction, AI also plays a major role in improving the employee experience. This is accomplished by strengthening communication through real-time data analysis. For example, within WFM software it's possible to cross match existing available time off from all agents against a potential vacation request in real time. This lets an agent know right away how likely they are to get a couple days off and eliminates the need for frustrating back-and-forth emails with their supervisor about which days are available. A similar concept can be put in place for shift bidding. When placing bids, agents can see how likely they are to win a specific shift block before they place a bid. AI instantly evaluates the number of other agents who have already bid and where these bids were placed to calculate a likelihood score for the agent. This solution can be a huge time saver in contact centers because it helps to reduce the amount of bid rounds.
| | |
| --- | --- |
| | |
Effective and fact-based agent monitoring – The last major way AI can be utilized within WFM software is beneficial to both agents and companies. Instead of manually keeping an eye on the performance of each agent within a contact center, the software indicates exactly what an agent is doing at any time of the day. Whether an agent is on the phone or on a break, the adherence monitoring technology is logging the status of the agent throughout their shift. This information is then processed by AI to let management know in an instant the exact trends, performance, and status of every agent. Best of all, this information isn't a one-way street. Agents can also access their adherence data through an agent portal and a WFM mobile app so they can self-correct any adherence issues they notice.
In short, there are several unique AI capabilities within WFM software. The thing to remember is while AI may not be a known entity or concept, the technology behind it is often the driving force which truly makes a difference within a contact center.