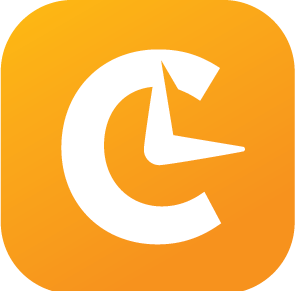 With 2021 coming to an end, it's time to look forward at what 2022 will have in store for contact centers. While the overall theme of the predictions below is around the latest contact center trend of uniting the employee experience (EX) and customer experience (CX), it's also imperative to understand how innovations in technology will continue to impact day-to-day operations.
Below are six predictions for contact centers to keep an eye on in 2022.
1) Increased emphasis on getting the technology right – The long-term removal of the office and commute for many agents has given them more time to contemplate not only where they work but how they work. Providing agents, supervisors, and workforce management (WFM) analysts with the right technology to make their job easier and less stressful continues to rise in importance. It may not show up on a balance sheet, but a bad technology choice can frustrate an entire contact center and create a negative work environment.
2) More priority on seamless integrations between systems – The past couple years have contained moments of awakening for many contact centers with their technology stack. Systems can no longer sit siloed off from each other. Instead, complex integrations between leading and specialized stand-alone software solutions are now a necessity instead of a luxury. Companies will continue to seek out and optimize integrations with their contact center technology to human capital management (HCM) and customer relationship management (CRM) software. Creating real-time flows of information can only help to improve both the customer and employee experiences.
3) Preventing agent burn out with time off solutions – Don't make it a struggle for your best agents to take some well-deserved time off. Leverage a WFM software solution that streamlines the time off management process for both the agent and the WFM analyst. Let one of your top agents get away for a few days and properly cover their responsibilities with ease in just a few minutes. An efficient time off process along with offering flexible schedules is an ideal "one-two punch" to improve morale within your contact center.
4) Getting creative and modern with agent communication – For many agents, the novelty of working from home has truly worn off. All the virtual conversations and meetings have started to blur together. It's now on the shoulders of leadership within the contact center to establish relevant and effective communication channels, including directly within WFM software and through seamlessly connected mobile apps. Excellent communication on the channels agents prefer is now a huge component of agent retention because, with work from home and gig work here to stay, there is an increased need to properly manage their professional obligations.
5) Relying on Gen Z talent to curb the "great resignation" – While the role of a contact center agent has typically had a high turnover rate, the past year has been challenging. Some of the most senior and best agents have taken a step back to realign their career path. To keep agent quality at a high level, contact centers need to look directly at Gen Z (born after 1997) talent and consider their unique demands as a part of their planning. A sophisticated contact center with modern agent guidelines and processes is now an expectation instead of an aspiration to attract young agents.
| | |
| --- | --- |
| | |
6) AI will impact the contact center, but it won't be flashy – No, robots won't be replacing agents anytime soon. Instead, contact centers will continue to explore the fringes of artificial intelligence (AI) and the developments that come with this emerging technology every year. It will be used to improve customer service interactions through situations such as automatically routing customers to a specific agent based on their personality type within a call distribution system. AI will also be leveraged to create even more sophisticated forecasting models based on the contact volume data from previous years and to automate specific contact center operations. The AI term may have lost some sizzle recently, but the technology behind it does open new doors as contact centers continually look to improve both the customer and employee experience.
Hopefully these predictions were helpful as you plan for 2022. Have a great year!