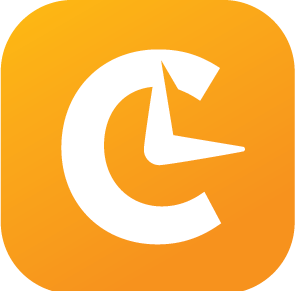 Generation Z, or anyone born after 1997, is the next group of employees that is poised to change the way people work. As they have started to join the workforce, many different industries are already beginning to experience their influence.
So, what steps can contact centers take to get ready for this change? Here are a few suggestions to help with preparing your contact center now for an influx of Gen Z agents.
Get your contact center technology stack up to date – As the generation that has grown up with a smartphone in their hand, Gen Z can spot a bad user experience a mile away. And, even worse, they don't have a lot of tolerance for them. A way to get your contact center ready for Gen Z is to reassess your current technology choices. Consider selecting solutions that emphasizes a clean user interface and a straightforward approach. This is especially true for solutions like an agent portal that are accessed daily.
Leverage mobile capabilities to improve agent communication – The mobile-savvy nature of Gen Z has enabled them to have more than just a critical eye for user experience. With their phones frequently by their side, Gen Z agents are often only a message away at any time. A mobile workforce management (WFM) app empowers agents from this generation to accept shifts on the fly and check their schedule from anywhere.
| | |
| --- | --- |
| | |
Gen Z agents have a strong demand for flexible scheduling options – With Gen Z valuing on-the-go communication, they also desire a work schedule that matches their lifestyle. As a result, more contact centers are implementing split shifts to break up the workday for this generation so they can tend to the other demands in their lives. In addition, shift bidding has also become a popular scheduling solution. With this feature, a group of shifts can be created within WFM software and then agents can bid on them. This way if a Gen Z agent volunteers at a food bank every Tuesday afternoon, they can choose a schedule where they have this day off and pick up additional hours later in the week instead.
Create a workplace to let Gen Z show off their diverse skillset – One of the unique characteristics of Gen Z is their eclectic mixture of skills. Being the most diverse generation yet, in general they bring a wide range of technical acumen and soft skills, such as being bilingualists, to the contact center. Companies can utilize these skills efficiently by creating agent profiles within their WFM software. For example, if a contact center needs an agent that is fluent in Mandarin for a morning shift, they can quickly see if any agent that speaks this language is available to work during this time of day.
To summarize, contact centers can prepare for Gen Z agents by selecting forward-thinking technology solutions that meet the needs of this generation. As a whole, they are a group of people that bring a high level of aptitude to the workplace and can quickly adjust to efficiently make the most of sophisticated software solutions. By providing both excellent technology and flexible working options, a contact center can attract and retain the best Gen Z agents.