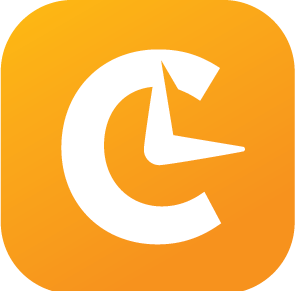 If you've been to a tradeshow in the contact center industry recently then you know all too well the feeling of being bombarded with AI buzzwords and messaging. The AI concept is still a hot topic and is being pushed as a long-term solution for solving many issues within a contact center.
The technology is currently being sold with big promises that can move the needle in the right direction. But where within a contact center can AI in workforce management truly make a difference?
When it comes to workforce management (WFM) the concept of AI seems very appealing on paper. After all, the primary role of a WFM analyst is to create accurate forecasts and schedules within a contact center. These tasks can be accomplished in minutes, not hours, with modern WFM software analyzing the right information. Given this fact, is it safe to say that AI technology is set to replace the WFM analyst role within companies? Let's evaluate the AI capabilities of WFM software closer to find out.
- The WFM industry isn't as strongly impacted by AI as others – Simply put, the WFM industry has been around for decades and is driven heavily by quantitative information. Data points that are qualitative and subjective in nature, such as sentiment analysis and call routing variables, are generally more strongly influenced by AI. These factors can assist an agent in real time to create a better customer experience. There isn't a component within AI for the WFM industry which has the same impact.
- AI can help with tracking but still needs a personal touch – One area where AI can really assist a WFM analyst in a positive way is tracking and scheduling with agent skills. This solution within WFM software can help to ensure each agent is working on preferred channels and with preferred skills as much as possible. However, while the skill-based scheduling is impacted by AI, it's still important to understand the need for a WFM analyst role to oversee and adjust skills. Agents get promoted, switch departments, or have their preferences change over time. A WFM analyst can ensure skills are kept up to date within the software and the scheduling preferences remain accurate.
| | |
| --- | --- |
| | |
- Pairing your WFM analyst with AI can make a big difference – AI or a WFM analyst… who says you need to pick just one? Workforce optimization solutions that include WFM cover an entire contact center. This reach means even a minor improvement can move the needle in a major way. A 1 or 2% improvement within a larger center to agent retention because AI is in the hands of a skilled WFM analyst can have a major impact on the bottom line. The combination helps agents work more of the shifts they want to and can also have a major impact on agents having a positive experience with the time off process.
In short, AI functions best when it is utilized to improve the way a WFM analyst works. Over time, the role of a WFM analyst has evolved to be more than just forecasting and scheduling. It is one of the core pillars for keeping a contact center functioning and will be difficult to replace for a long time. With this said, AI can and should be leveraged to make a WFM analyst more productive. The technology can help drive additional efficiencies that may not have been possible in the past.