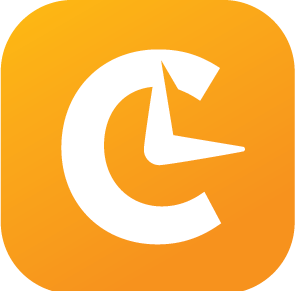 A workforce management (WFM) analyst is an essential part of a modern contact center. Without their expertise, both costs and agent attendance can spiral out of control. It's a bad combination and eventually will result in a decrease in both customer satisfaction and revenue.
Finding a solid WFM analyst isn't easy. Let's face it, no one goes to college to for this role. But hiring a great WFM analyst isn't enough to keep a contact center operating efficiently. It's important to enable the analyst with the right software and solutions so they can perform at a high level. Here are 7 ways modern workforce management solutions empower an excellent WFM analyst to truly make a difference.
1) Establishing integrations with other systems – One thing which can really slow down a WFM analyst is a constant need to switch between technology solutions. Opening and navigating through multiple systems several times each day is a waste of time and effort. Instead, utilize WFM software as the home point for your WFM analyst within your contact center technology stack. This solution can integrate with active call distribution (ACD), HR, payroll, and other systems so all the relevant information is in one place for the analyst.
2) Simplified forecasting and scheduling – Creating a solid forecast and schedule can take a long time when done without the right tools for the job. Historical data must be factored in manually, and agent availability, skills, and preferences need to be considered on top of this. It's a primary reason why modern WFM software is often table stakes for any excellent WFM analyst. Instead of spending hours looking at spreadsheets each week, once properly configured the software can create a forecast and schedule with high accuracy in a few minutes.
3) Direct agent communication options – Simply put, the modern agent is mobile and prefers to communicate through multiple channels. This can present a challenge to a WFM analyst who can only reach out to them via email. To keep up with agents, WFM software takes a modern and multi-channel approach to communication. The technology provides an agent portal for sharing work information such as shift start and end times, a direct messaging framework with group capabilities, and a mobile app with push notifications. Being disconnected from agents is no longer an option for a WFM analyst.
4) Automate components of intraday management – Creating a great forecast and schedule is only part of the battle for a WFM analyst. When the workday starts, they need to be able to adjust quickly to any changes including agent illness and high contact volume. Intraday management solutions such as the automated schedule adjustment plan (ASAP) within WFM software make it easy for the analyst to quickly change staffing based on the needs of the day. This solution launches a plan quickly based on the need and relevant agents receive a notification on their phones about a shift change or opening.
5) Real-time adherence monitoring – Once all agents clock in are finally working, a WFM analyst needs to know if they are actually doing the job. An adherence monitoring solution provides the analyst with a high-level view of each agent throughout the day. They can see which agents are on break, on a call, or in training to ensure enough agents are always available given the current contact volume.
6) Built in time off management – A lesser known but impactful workforce management solution has to do with time off management capabilities. Some WFM analysts can spend a good chunk of each day working with supervisors, HR, or even agents themselves to figure out who will be out of the office and when. All these conversations can be eliminated when time off management is included within the WFM software solution. Within the system, agents can see the exactly how likely they will be to get a time off request approved on a color-coded calendar. No more trading emails asking about date availability. They will also be automatically excluded from any schedules during they days they are away.
| | |
| --- | --- |
| | |
7) Detailed and customizable reporting – Last but not least, having modern reporting capabilities is essential to a WFM analyst for two reasons. First, it lets them evaluate the direct impact of their current efforts. Second, without solid reporting it's difficult to explain their value within the contact center to the greater leadership team. Reporting solutions with customizable dashboards are a major plus because it enables the WFM analyst to spend less time creating manual reports and more time focusing on other areas of their job.
To summarize, modern workforce management solutions empower an excellent WFM analyst because they improve not only how the analyst works but also the entire operation of the contact center. Providing a WFM analyst with the solutions they need to make a difference is an essential step in ensuring their success and happiness as a part of your team.