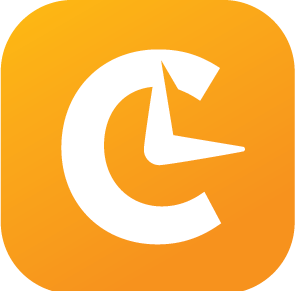 Creating and maintaining a strong contact center requires a unique set of circumstances. But, at the end of day, the main objective is focused on creating positive customer experiences to assist in retaining and increasing revenue. While this may sound simple enough in theory, some contact centers can lose sight of how agent morale has a direct impact on how a customer interacts with their business. The phrase "The customer is always right" is now dated, but some contact centers may place customer demands way ahead of their own agents in fear of losing money.
Going too far in one direction – either to meet customer or agent needs – can have significant consequences on the operations of a contact center. Here's a look at why balancing the contact center agent experience and contact center customer experience matters.
Happy agents usually results in happy customers – A customer experience may start when they pick up the phone, send an email, or start a chat session but the response of the agent is what can truly make or break their opinion of your business. It's a reason why more contact centers are shifting away from solely measuring customer-focused metrics, like CSAT or NPS, and are now evaluating agent-centric data as well (such as adherence, quality scores, and absenteeism). Agents who feel comfortable and happy in their role are more likely to stick around, which both reduces overheads costs and improves the morale of your team.
Customers need to feel heard and have issues resolved – However, focusing too much on the contact center agent experience can be problematic in its own way. For example, if you let every agent make their own schedule for the week, your contact center wouldn't have nearly enough staff to handle the fluctuation in customer requests throughout the day. This would obviously lead to unhappy customers and lost revenue. Meeting the needs of customers is still a top priority, so having the right agents ready to work through their problems on their time can make all the difference. Workforce management software built for contact centers is ideal to ensure skilled agents are available at specific times of the day to meet customer demand while still keeping costs low.
| | |
| --- | --- |
| | |
Actionable change is unlocked when a balance is met – The real value when it comes to both the agent and customer experience is linked to what can happen when both areas are thriving and the right balance is created. Customers that like your business will usually be honest and provide great feedback about how you can improve. Agents who enjoy their job and feel like they are treated with respect will acquire and share this feedback internally with passion and care, asking the right follow up questions to discover actionable nuggets of information. Contact center feedback drives change within a business and acquiring as much relevant data as possible is valuable.
In short, creating a successful balance between the contact center agent experience and customer experience matters to contact centers because it's a true sign of a thriving business. For leadership it's often a difficult give and take between agents and customers, but the rewards of striking a great balance can be profitable to the right business.