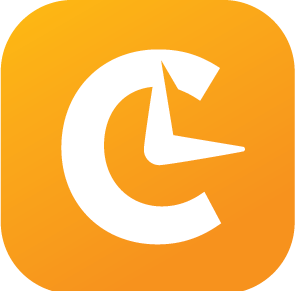 The customer experience (CX) has evolved over the past decade from an afterthought to a focal point for business decisions. Why? Because data collection and monitoring improvements have positively impacted the ways companies can quantify CX to make it actionable.
The following list is just a few of the top CX metrics.
- Net Promoter Score (NPS)
- Customer Churn Rate
- Customer Satisfaction (CSAT)
- Customer Retention Rate
- First Contact Resolution (FCR)
- Average Resolution Time (ART)
One of the common links between these metrics is that they are all influenced directly or indirectly by workforce management (WFM) software. Here are a few ways the contact center customer experience is positively impacted by modern WFM software.
The technology is essential to forecasting employees – Simply put, WFM software has a direct impact on metrics like FCR and ART by empowering contact centers to create highly accurate forecasts. Whether it involves creating a forecast for a week or a month in the future, the more historical data the software can leverage the better. WFM software is a repository for key data from multiple systems and utilizes this information to make strong forecasts. Generating an accurate contact center forecast is important to ensure the right person is available at the right time to solve customer issues quickly. And, as we all know, waiting on hold or being shuffled between agents to resolve an issue is a poor customer experience.
Scheduling employees becomes a simple process – Creating a forecast is one thing, but how exactly is a contact center schedule constructed so agents are available work calls, emails, and chats? Hours of time spent in Excel isn't a good answer. Instead, WFM software leverages automated skill-based scheduling to staff up a contact center in minutes while also keeping the amount of overtime to a minimum. Also, if you need to add agents quickly because contact volume increased sharply, there's a constant connection to all agents through a mobile app. A WFM analyst can instantly create and send a notification to the phones of all relevant agents when a shift becomes available and be alerted when an agent picks up the shift. This level of instant communication keeps staffing aligned with demand and boosts CX metrics.
| | |
| --- | --- |
| | |
WFM software significantly improves the employee experience – The first two ways listed above were centered around how WFM technology directly impacts customer conversations by simplifying the agent staffing process. The last way shifts the focus back onto the agents themselves. A profound quote on the importance of the employee experience (EX) comes from Juanita Coley over at No Jitter.
"An employee will never treat a customer better than they treat themselves."
The significance of this statement means the CX is negatively impacted if an agent is disconnected from their work. Treating agents poorly will lead to customers being treated even worse. WFM software has solutions such as adherence self-monitoring and time off management to help improve the experience for agents and promote a healthy work/life balance. Contact centers should continue to focus on the morale of their agents and monitor metrics such as agent retention and satisfaction. These data points often directly correlate to the happiness of an agent workforce and are indirectly linked to CSAT and other CX information.
To summarize, modern workforce management software impacts the customer experience by ensuring happy agents are readily available to assist with problems and issues. Now that it's easier than ever to monitor both CX and EX, there is no excuse for companies to be in the dark when customers and agents consistently head elsewhere.