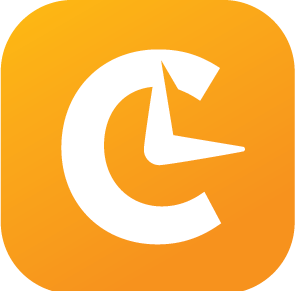 In the world we live in today, an illness is a major cause for concern. Not only because of fears surrounding contagion and catching what others have, but also because companies are often facing other obstacles to the way they normally work.
For many companies, COVID-19 has led to a shift in making workforces fully remote or implementing social distancing policies for agents working in physical locations.
As a whole, these changes haven't made the job as a workforce management (WFM) professional any easier. A routine shift swap or agent reassignment now has an added layer of complexity – illness and the precautions that come with it – that need to be considered.
As a result of these changes and evolving complexities, more companies are ditching the spreadsheets and switching to a real workforce management software solution. How can this technology address and simplify the changing needs of a staffing leader in a business? Here are the top ways WFM software streamlines illness-related contact center scheduling changes.
- Know immediately when there's an absence – For some WFM professionals, time is spent manually every morning going through the schedule for the day to see who actually shows up. A modern workforce management solution with ASAM (automated schedule attendance monitor) can automate this process by tracking agent logins and on-time arrivals. Knowing who is missing, even if they forget to inform you, is a critical first step. Take the time allocated in the past to doing a head count to instead better understand why there are absences on the team.
- Quickly reschedule meetings to cover – Once we know who is out sick and with what, there's often a need to change multiple agent schedules to remove "non-essential" events for the day like training. Instead of rescheduling agent training one by one, reschedule them all in a few clicks in a workforce management software solution.
- Automatic shift filling notifications – As a workforce management leader, it's possible an hour may be spent calling, emailing, and texting people individually, hoping someone responds and is willing to pick up the shift on short notice. This process can be entirely avoided with WFM software. A few clicks in the system will notify agents not only about the shift but also on their preferred method of communication (email, text, etc.). Talk about a time saver!
- Create more organized agent profiles – Even if an agent can pick up the shift, they may not have the exact same skillset as the agent they are replacing. For example, the agent that's out sick be strong on the phone while the replacement agent may be better at email. This can lead to more reshuffling of agent responsibilities and confusion. With a WFM software solution, it's possible to set up dynamic and organized agent profiles so only the agents with the right skills (channel expertise, language spoken, etc.) are being asked to pick up the shift.
- Ensure agents won't hit overtime – Booking an agent into accidental overtime is a tough mistake to make. It can cause friction with upper management who don't want to pay overtime wages and also with agents who don't understand why they aren't given an opportunity to work overtime. Fortunately, in WFM software this can be avoided because hours are tracked in real-time and agents that would exceed 40 hours by picking up the shift can be automatically excluded from being asked to cover for the sick colleague.
- Monitor adherence to see illness impact – When a popular or highly productive agent has an unexpected absence for several days, especially in the COVID-19 era or work, people start to talk. In WFM software it's easy to continually monitor the productivity of all agents by keeping an eye on the daily adherence to their schedule and what they're supposed to be doing. If there is some unexpected adherence deviation by long-time agents, it may be time to let upper management know so morale boosting efforts can be made to improve productivity and reduce uncertainty.
A leading workforce management software solution can make all the difference when an agent comes down with an illness. Leverage the technology to streamline a potentially problematic scenario to find the right person to cover almost immediately and keep productivity at a high level.