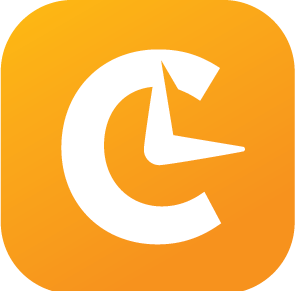 Running a contact center isn't easy. You've got executives monitoring performance metrics, customers who are unhappy with your business, and accounting always keeping an eye on your budget. Trying to juggle all of this makes it easier to understand why sometimes the needs of agents can fall onto the back burner.
To help prevent this from happening, let's evaluate how contact center workforce engagement management (WEM) software improves contact center operations by placing more priority on the agent experience.
WEM assists with creating and maintaining agent confidence – An agent doesn't walk in the door on day one ready to work with customers. Workforce engagement management technology starts working for contact centers immediately by providing valuable and relevant training resources to set new agents up the right way. Knowledge builds confidence and getting training off on the right foot is essential to the success of any agent within your contact center. The information sharing shouldn't stop after the first week either. It's also important to keep agent skills relevant with continuing education and cross training to improve both agent morale and the versatility of your contact center.
Let agents have a say in their work habits – Just because an agent is trained on a channel doesn't mean they want to work there every shift. The contact center has evolved and schedules are no longer dictated to agents all the time. WEM solutions with workforce management (WFM) functionality incorporated into the technology can empower agents to bid on shifts with their preferred channel, time of day, and more. In addition, the demand for hybrid work has also increased substantially over the past few years. Being able to provide remote options for agents can make a big difference when it comes to improving team morale.
| | |
| --- | --- |
| | |
Recognition is a key component of a good WEM strategy – While letting agents have a say is a plus for agent engagement, sometimes an agent just wants to be acknowledged for the hard work they do every day. A WEM technology solution provides options for management to recognize the work of an agent (either publicly or privately) and also give an award or perk for their performance. It can be something as simple as a gift card or an extra PTO day, but recognizing and rewarding excellent work is essential to keeping your contact center performance at a high level.
Engagement with agents will always be a two-way street – The areas discussed above are primarily focused on what the contact center can do for the agent to improve engagement. But what happens when the tables are turned? Some of the best ideas for improving contact center operations come from agents who are speaking with customers every single day to resolve their issues and improve retention rates. To acquire agent feedback quickly and accurately, provide multiple resources so there isn't a need to hunt around for the right contact. Email and surveys work, but even better is leveraging the built-in communication framework within a WEM or WFM solution so all of the feedback stays in a single location.
To summarize, workforce engagement management technology improves contact center operations by streamlining the way a contact center works with agents. By improving communication and building agent confidence, a WEM solution is a key part of success within a modern contact center.