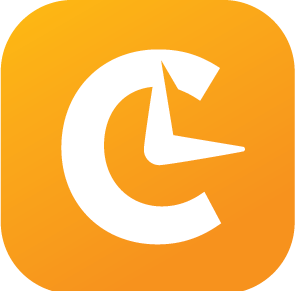 Running a contact center in the insurance industry can be a challenge. You're working with customers who may be under more stress than normal due to hardship because of an accident or bad luck. Given these unique circumstances, creating the right customer experience as an agent has higher importance.
It's why more companies are turning to workforce management (WFM) software to help improve the conversational experience for both customers and agents. Below are a few ways WFM software has a positive impact on insurance contact centers.
Schedule multiple support channels in a smart way – Working on different channels like phone, email, and chat can require unique agent skills. In addition, because everyone must have insurance whether you're 18 or 80, the need to be in all places is even greater than normal. Many insurance customers are long retired, meaning they may not be as tech savvy and prefer phone calls. Teenager customers, on the other hand, often seek out ways to avoid talking directly to a person and prefer the digital first route for conversations. As a result of this, WFM software helps to schedule agents quickly and efficiently across multiple channels. A few clicks in a configured WFM software solution and a schedule that meets the needs of everyone is created and sent to all agents. It's that easy!
Staff up or down quickly when an unexpected event occurs – If severe weather rolls into town it means a surge in contact volume. There are more accidents, more health issues, and an urgent need for more agents to assist with everything. To staff up in minutes instead of hours, WFM software uses automated scheduled adjustment technology as a part of intraday management that sends out shift notifications directly to eligible agents. Whether an agent is at their computer or on their phone, a shift can be accepted and an agent can begin the process of logging in to work. If the reverse happens and an expected storm misses an area of the country entirely, a WFM analyst can quickly staff down by providing an undertime opportunity to scheduled agents in the same way.
| | |
| --- | --- |
| | |
Offer agents flexible working options to improve morale – One of the perks of working as an agent in an insurance contact center is scheduling flexibility. Wages typically increase when contact demand surges and being available as an agent to work in an instant is highly desirable. A way WFM software helps keep agents happy and available is through shift bidding. Each agent can bid on blocks of shifts they are able to work and will know their upcoming schedule instantly when bidding closes. If an agent typically can't work on Thursdays because of a prior commitment, they can simply avoid bidding on schedules with Thursday shifts. However, if a storm hits and there is a demand for staff on a specific Thursday, this agent can pick up a shift as a one-time way to help out the contact center and earn more money.
Respectfully monitor agent productivity across agent tiers – Insurance companies are well known for providing different tiers of membership based on the tenure of their customers. It's a proven and successful tactic to implement for improving customer retention. One of the benefits of being a long-term customer with the same insurance company is having access to the highest tier of support agents, who are usually the most senior and skilled. But how does creating these tiers impact contact center operations? WFM software should be leveraged here to measure the productivity of agents within each tier. Metrics such as adherence information, call duration, and more should be considered when evaluating the performance of each agent in a unique tier. If an agent recently moved up to a higher tier but is now taking early breaks all the time, it may be a sign that they are stressed out and providing some proactive training would be a good idea.
To summarize, WFM software has a positive impact on insurance industry contact centers because the technology is versatile. It can schedule the right staff quickly across multiple channels while still considering the unique skills and preferences of each agent. It's a solution built to improve the customer experience by empowering agents and putting them in a position where they can be successful.