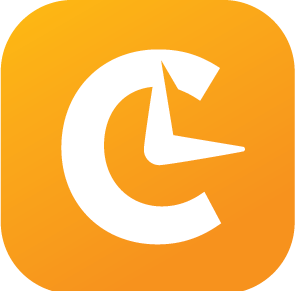 With the busy holiday season approaching, many workforce management (WFM) analysts and managers are seeing an increase in paid time off (PTO) requests hitting their inbox. However, even though it would be great to give everyone the time off they want, it's still paramount that you have the right number of skilled agents to handle customer requests. And, depending on your industry, the holiday season can be the busiest time of year for contact volume.
So how do you balance the demand for PTO with the demands and service levels required to keep your contact center operating at desired levels? Here are a few ways how WFM software can help when there is a surge in agent PTO requests.
Automatically manage and block off vacation time – One of the toughest scenarios you can face when dealing with PTO is deciding who gets time off and who doesn't. If you're still manually handling PTO or exclusively using an HR system, multiple agents could request the same day off in a span of hours when the schedule will only allow for one of them to be away. Avoiding scenarios like this is why more companies are turning to WFM solutions with built-in PTO management and vacation features. Instead of conflicts, the day can be automatically blocked off from PTO after the first request is submitted.
Let agents see real-time vacation availability – Simply put, trading emails with agents about PTO availability isn't a great use of time for anyone involved. It's yet another reason why companies are leveraging some of the PTO capabilities within their WFM software, including areas where agents can see exactly what days are available for PTO requests. This feature helps agents know what day or days to request off. Best of all, being transparent with time off at a company level can encourage people to submit PTO requests earlier than usual, which helps to improve the accuracy of WFM schedules.
Leverage WFM software to quickly fill shifts – While encouraging agents to schedule time off far in advance is great, the reality is sometimes a rise in PTO requests happens at the last minute. For example, maybe a nearby school is suddenly closed due to bad weather and now several agents need time off for childcare. When this happens, don't start calling agents left and right to look for someone to pick up a shift. Instead, leverage a WFM software solution that allows you to build out plans for rapid responses when these situations arise. Known as automated schedule adjustment plans (ASAP), these solutions can help find agents with the skills you need in minutes. When one or several shifts become available, it's easy for a WFM analyst to push news of these openings to specific agents directly via multiple channels, including through a WFM mobile solution.
| | |
| --- | --- |
| | |
Use group messaging to provide incentives for not selecting days off – As a final note, there are always specific days that are in high demand for time off. This isn't a new revelation, but there is a newer method for WFM analysts to organize these PTO requests. Over time, it has become more common for WFM analysts to view and monitor how many PTO requests are coming in for specific days. As the total number of requests starts to approach the maximum number of agents that can have the day off, you can communicate to all supervisors what they need to do to reduce PTO usage. You can let them know directly through your WFM software that it's time to offer their agents incentives (gift cards, pizza party, double pay, etc.) for working specific days to discourage additional PTO requests.
To summarize, WFM software can help when there's a surge in agent PTO by improving organization and increasing efficiency. Instead of manually checking between systems and emails to confirm and monitor time off requests, companies can easily automate their PTO processes. It's a win-win for both WFM analysts and agents!