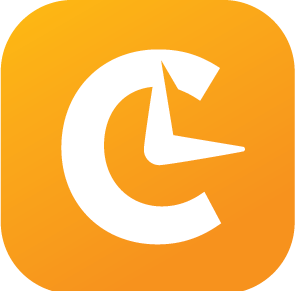 Cloud technology continues to advance at a rapid rate. As a result, many companies are making the jump to cloud based contact center solutions to save time and money by modernizing their operations.
But how exactly does one area of a contact center, cloud workforce management (WFM), make an impact? Below are a few of the top ways WFM cloud solutions improve contact centers and how cloud technology in general is a better fit for everyone involved.
The majority of cloud users pay less than before – Assuming there isn't a compliance need for a private cloud offering, being on a shared hosting environment that is power optimized helps a contact center reduce the costs associated with hosting. A cloud WFM solution eliminates the need for IT staff to manage on premise servers. In addition, because the servers are shared, electricity and hardware costs decline because they are split among other customers who are utilizing the hosting service.
Quickly scale up and down based on contact demand – In the past, an IT admin would need to manage resources closely and may even make changes to the physical server stack when contact volume spiked. This isn't an issue for a cloud based contact center. Instead, tools provided by their hosting provider are leveraged to quickly receive more resources in minutes, not hours. This immediacy can have a significant impact during a busy day to keep operations running smoothly. A WFM analysts doesn't have the time or patience to wait several minutes for their slow on premise reporting to finish so they can make important decisions.
No need for manual updates or data backups – An enterprise cloud contact center with on premise technology may have stacks of backup disks or tapes next to their servers. These same on premise servers may also need to be pulled offline for hours or even a full day to be updated. Both scenarios are completely eliminated with a cloud hosting solution. Sophisticated updating and data backup processes have been mastered by cloud hosting providers so the end user has no concerns. In fact, uptime is guaranteed to be nearly 100% for optimized cloud hosting instances.
Seamlessly access software from anywhere with cloud hosting – Any experienced WFM analyst will tell you that making a scheduling change through a VPN (virtual private network) can be unreliable. It's not because of the WFM software, but instead the issues arise due to the fickle nature of VPN connections. This is why using cloud workforce management software to make adjustments is far more reliable. Data speeds are overall considerably faster and there's far less need to worry about connection instability when working in the cloud instance.
| | |
| --- | --- |
| | |
A browser based SaaS experience means fewer issues – Moving away from VPNs isn't the only plus when it comes to compatibility and connectivity for a cloud-based contact center. Another huge item is eliminating the need for operating system compatibility. With so many contact center cloud services being browser based SaaS (Software as a Service) technologies, it's much easier to update an agent's Google Chrome version than an entire install of Windows. Switching to SaaS means no more lost days or weird staffing events for a WFM analyst because IT doing "operating system updates" on agent computers and inadvertently slowing down operations.
Improved security and data integrity with cloud hosting – Placing the entire burden of contact center security and data integrity on an internal team is a major ask. On the other hand, hiring an outside specialist firm for monitoring this sensitive information can be expensive. Instead, more contact centers are looking to their cloud hosting provider to assist with sharing the burden of security, data integrity, and information encryption. Modern cloud contact center solutions utilize the intelligent and thorough capabilities of advanced hosting systems to make their technology more secure than ever before.
Cloud hosting helps to simplify many integrations – Creating an integration in the past with on premise hosting was a long and confusing ordeal that would often take many months. Now, many cloud contact center software solutions have simplified the entire process. With so much information living in the cloud – and in some cases on the same hosting provider – an integration between solutions like WFM and ACD (active call distribution) software has never been easier.
In short, WFM cloud solutions improve contact centers because they align with the greater industry, simplify communication, and strengthen processes. It's inevitable that over time almost all contact centers (except those restricted by unique circumstances) will rely almost solely on cloud solutions to power all facets of their operations.