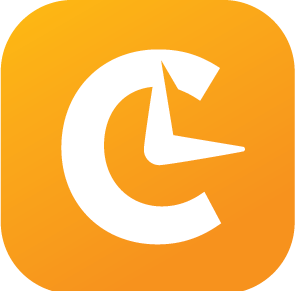 The workforce management (WFM) industry is changing. Software now enables companies to easily utilize sophisticated solutions such as shift bidding, split shifts, automated vacation management, and so much more. It's an exciting time to be a part of a great WFM team at a forward-thinking company because of all ways operations have been streamlined over the past few years thanks to WFM software.
But, with all these changes to technology, is your team struggling with taking the next step in relation to your WFM capabilities? Usually the answer to resolve these struggles is upgrading your technology solutions, but sometimes the systems put in place are only as effective as the employees who implement them.
Having a highly skilled WFM analyst working on a sophisticated WFM software solution will save your team time and money. On the flip side, a WFM analyst that isn't thrilled with changing the way they work may unnecessarily slow change and hold you back.
So, what in particular should you look at to see if a workforce management analyst is slowing contact center efficiency? Here are a few indicators.
They are reluctant to encourage shift flexibility – With so many agents now working remotely, solutions such as split shifts are increasing in popularity within contact centers. If your WFM analyst is reluctant about or immediately shuts down the idea of implementing additional shift flexibility, especially if there is a strong demand from agents for this, it's a strong indicator that they may be hurting the team more than helping.
The WFM team member wants all shift change communications via email to them – Many WFM analysts are happy about their inboxes freeing up because of the increased amount of automation within workforce management software. If you have a WFM team member that is a contrarian to this trend and still demands manual emails about shift adjustments, vacation requests and more, it's a sign they are behind the times.
They don't think leveraging mobile technology for agents is a good idea – As the agent workforce becomes more mobile and agile, it's important that agents can receive information about shifts and schedules in a way that matches their lifestyle. If there's still an insistence on email and phone communication for everything from the WFM team, it may be time to reassess the value of sharing information on a WFM software solution with a mobile app. Email and phone still works for some things, but for other tasks there are now mobile solutions that are simply more efficient and refined.
| | |
| --- | --- |
| | |
A WFM analyst that focuses only on one or two performance metrics – If you have a WFM analyst on your team that swears by a metric or two as the genesis for all their decisions, it may be time to reevaluate this approach. Modern WFM software, especially when aligned with solutions like an automatic call distribution (ACD) system, opens up new and unique datapoints that can significantly align and alter approaches to intraday management, scheduling, and forecasting.
The WFM employee is overestimating the impact of technology changes – Lastly, a common indicator an employee is slowing call center efficiency and growth is when they focus on the negatives instead of the positives when it comes to change. If you're hearing "it's a lot of work" or "this manual way is fine" when topics of change are brought up, it's a pretty clear indicator this employee may be holding your contact center back.
In short, your workforce management analyst or team should be driving innovation within your contact center, not resisting it. This role needs to be creative with how they approach agent work habits in order to maximize call center efficiency. If they aren't, it can lead to higher costs and decreased agent satisfaction – a dangerous combination that often results in unhappy customers.