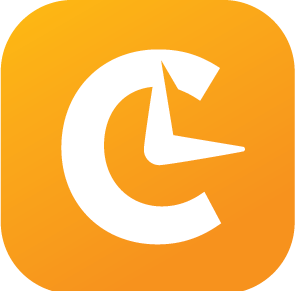 Companies are no longer being defined by their products and services but by the way that customers experience them. As the primary point of entry for many consumer interactions, contact center agents are uniquely situated to influence customer satisfaction and customer loyalty. However, while turnover rates vary from one contact center to the next, on average contact centers experience turnover rates between 30 – 45 percent. Not only can agent turnover impact the call center customer experience, it's expensive! Studies show that employee turnover costs an organization at least 25-30 percent of the benefits and salary for a vacated position.
Contact center managers are always on the lookout for new tools, practices, and agent retention strategies that will help retain their best-performing agents. This is especially true today as falling unemployment levels present agents with many more employment options. Recognizing the importance of aligning customer service agent preferences with business needs, the CommunityWFM workforce management software offers a unique feature call Automated Schedule Adjustment Plans (ASAP). ASAP is designed to automate a range of common schedule and intraday management administrative tasks and works in conjunction with a fully integrated communications framework.
Rather than manage schedules on an ad-hoc basis, managers can quickly execute various plan types and communicate with agents through a number of notification channels. Through this messaging feature agents are alerted to opt-in opportunities for overtime and other schedule options and can respond immediately.
CommunityWFM's latest release of their workforce management solution deliverers a significant enhancement to the ASAP feature. Release 4.3 now includes Agent ASAP Calendar View. This allows agents to see all plans for which they are eligible, giving them more control over their work schedules. Clicking an offer from the calendar provides the agents with a detailed description of the available offer. The option to accept or decline will depend on the disposition of the offer at the time of selection. This is one of many new features or enhancements included in Community 4.3.
While there may be limits to what management can do in terms of improving compensation levels and advancement opportunities, they can and must take actions to make the work more attractive and to reward superior performers. Empowerment is a powerful strategy for building call center agent morale and increasing retention. The power of modern workforce management software makes it possible to satisfy (within the confines of business rules and service level requirements) employee preferences for work schedules, vacation preferences, and time off requests.
Guest post by Dick Bucci of Pelorus Associates
Dick Bucci is Founder and Principal of Pelorus Associates where he specializes in contact center technologies. Dick has authored seventeen market research reports on workforce optimization applications and has published dozens of articles and white papers. Prior to founding Pelorus Associates Dick was a senior sales and marketing executive with leading telecommunications vendors and value added resellers. Dick has over 35 years of experience and is one of the most widely published and quoted analysts in the contact center industry.