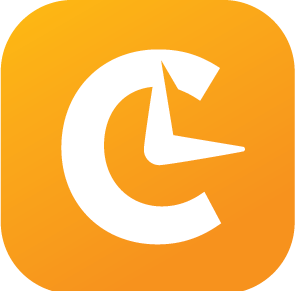 Implementing a modern workforce management (WFM) software solution can have a major impact on a contact center. From improved scheduling to boosting internal communication and everything in between, it's a solution that truly moves the needle.
However, some companies may be hesitant to implement WFM software because of poor onboarding experiences with other software providers in the past. The concern is valid; but it also emphasizes why there is a hidden value in a great software onboarding experience. Here are a few reasons why excellent WFM software onboarding makes a difference for contact centers.
The entire team understands the purpose of WFM software – Especially if you are implementing a WFM solution for the first time, there may be some concern internally. After all, day-to-day processes may change for the better, but it's still a shift in how employees are used to working. A great onboarding specialist at a WFM software company can map out the project scope for quickly implementing the solution and explain in detail how the software aligns with the goals of the company (and its employees). Clear communication on this topic can help to ease internal hesitancy.
Onboarding can help guide key integrations – Managing and supporting different software solutions, especially in conjunction with your technology team, can be difficult and challenging. You may not understand the requests or requirements from your IT group, and because of this a next step may not always be clear. With WFM software onboarding that goes above and beyond, the responsibility of integrations no longer falls solely on your shoulders. The onboarding specialist will work directly with IT to ensure the necessary systems (ACD, email, SMS, and more) are aligned.
| | |
| --- | --- |
| | |
More than just administrators require training – Some software solutions require training for only a few admins. This isn't the case with WFM software. Because admins, WFM analysts, supervisors, and agents all use the software, this means tens or even hundreds of users can log in to the software daily within a single contact center. Everyone is involved in the learning process from the beginning, and it's a reason why excellent WFM software onboarding provides multi-day training sessions for different areas within a contact center. Once the training has been completed, everyone on your team should understand their role and the functionality of the software to do their job.
Major go-live concerns can be alleviated – Pushing a new software solution live within a contact center comes with some inquiries. Will the software integration work correctly? Has any task been forgotten? These questions and more can be addressed with confidence by an onboarding specialist, especially if they have experience working in a WFM role for a contact center. Having a knowledgeable onboarding resource at your side can be invaluable as your team launches a WFM software solution.
Progress even further with a post-launch evaluation – Going live is a major accomplishment, but the WFM software onboarding experience doesn't stop there. The onboarding specialist will give you some time to get comfortable working with your new technology, then schedule a meeting to discuss your progress. This can be a great time for you to share any needs or concerns now that the team has experienced the WFM software for weeks or even months. Features that may have made sense during training may now be confusing to some users, and the onboarding specialist can step in and do any re-training if needed.
To summarize, the onboarding value of doing things the right way with a new WFM software implementation is that it ensures success. Selecting and launching this type of software can be a major project for a contact center, and it's important to have the expertise needed to not only get the solution live but then also train employees on how to use it. Leveraging onboarding to create a great start with WFM software makes all the difference in ensuring the technology has a positive impact on your business.