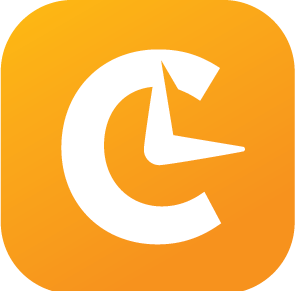 Motivating your contact center agents can sometimes be a challenge. After all, each agent has their own unique motivating factors. Whether it's money, public praise, time off, or something else… there isn't a solution that works for every agent.
Given this fact, it's become easier to provide agents with information from your workforce engagement management technology suite and let them drive their own motivational journey. Below are 5 reasons why sharing contact center agent performance data is important to contact centers and how it helps with creating higher performing agents.
1) It increases agent engagement – There is always a general interest among agents when data that directly relates to their performance is fully disclosed. As a result, companies who share agent performance data often see an increase in agent portal activity to view the metrics. When using a modern workforce management software (WFM) solution, agents can also customize the way the information they care about is displayed so they can access these key metrics quickly and as needed.
2) It Improves timeliness and attendance – Allowing agents see their attendance trends for the first time can be a game changer. By sharing adherence information through WFM software, an agent can easily monitor how often they are late and also evaluate their broader attendance patterns. They can even review their attendance and schedule through a mobile WFM app at any time to help reduce late arrivals and missed shifts.
3) It Improves performance (without conversation) – No agent likes to be told they are doing poorly. Instead, agents with access to individual data such as a customer satisfaction (CSAT) score can directly monitor the impact of the way they work. Has an agent been distracted recently because of a lifestyle change? They may not realize it until they see their CSAT score begin to decline and then take action on their own to improve their work-related performance. Best of all, this entire process happens without any sort of manager or supervisor intervention.
4) It encourages peer motivation – Sharing performance data with agents will naturally lead to some conversations regarding score comparisons. While it may be demoralizing for an agent to hear their score is lower than a specific colleague, it can also be a motivating factor. Whether it's to stand out amongst a crowd or to prove they are a better fit for a promotion than a coworker, peer motivation can be a strong driver when it comes to improving agent performance.
5) It helps build better schedules for everyone – The last item on the list is less about the direct work an agent does and instead more focused on when an agent works. By evaluating their performance data, an agent may notice distinct trends around when they work. For example, if an agent changes from their typical morning shift to evenings for a month and sees an uptick in their performance metrics, they may want to continue with working later in the day. Sharing this information can sometimes unearth valuable scheduling insights that may not have been considered otherwise.
To summarize, the main reasons to share contact center agent performance data are because the transparency often improves both agent and team performances. In addition, agents will over time acquire more trust that management decisions are made fairly because they better understand the data that is being used to drive the contact center forward.