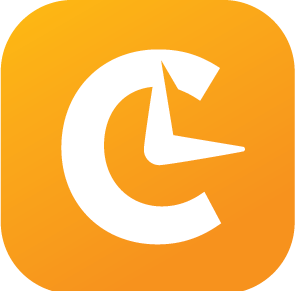 Finding excellent contact center agents can be a challenge. Especially with shift towards remote work, competition is fiercer than ever before when it comes to recruiting top talent. This change means asking the right questions is essential to attracting specific high-end agents that will make your team thrive. After all, employment is a two-way street, and the agent is choosing to work with you as much as you are making the decision to hire them.
To help, here are some of the top contact center agent interview questions to ask when hiring contact center agents to get the right employees on your team.
1) When can you start? – Don't save this question for last. One of the reasons why hiring in the contact center industry is so competitive is because it happens fast. New research by LinkedIn highlights this trend by listing customer service jobs as having the second lowest median time to hire of any industry (34 days). Have a specific start date in mind and ensure a prospective agent can meet this date by asking them directly. The last thing you want is for the agent to stall and take another job, leaving you back at square one in the contact center hiring process.
2) What are your strengths and weaknesses as an agent? – One of the key traits to look for when hiring, regardless of industry, is attitude. Employees that come to work everyday with a positive outlook are not only productive, but they improve the morale of the entire team. They contribute to creating a "can do" workplace. Ask this question and focus on not only the tone of their response but also how easy it would be to track each strength. For example, if being bilingual in Spanish is a strength, this is an easy to track skill in WFM software for scheduling. It's a more valuable answer then "I'm a good worker" and can indicate the agent knows what's important to the greater contact center operations.
3) What contact center technology are you experienced with? – While attitude is often more difficult to teach than technical aptitude, there's no denying that technology experience matters in the modern contact center. Acquiring an agent that is familiar with one or several solutions in your technology stack can not only reduce training time, but they may also be able to leverage their experience to increase the efficiency of your entire team. Failing to ask this question is a major oversight.
4) What types of schedules do you prefer? – More contact centers are beginning to expand their scheduling options, so it's important to gauge the shift flexibility of agents even if your current scheduling process is rigid. With shift bidding and split shifts increasing in popularity, acquiring agents now who are open to these new scheduling trends can help to create scheduling possibilities in the future that can save a contact center both time and money.
5) What is your favorite channel to work on and why? – There may be a rise in channel agnostic agents – proficient in chat, email, and phone service – but just because an agent can work a channel doesn't mean they necessarily enjoy it. It's essential to understand the preferred channel of each agent because staffing them where they want to work will help boost morale, which often positively impacts the customer experience. By knowing an agent's preferred channel, you can utilize modern WFM software to efficiency staff them on their desired channel as much as possible.
Hopefully you found this list of contact center interview questions helpful. To reemphasize, you should attempt to come away from each interview with a better sense of the attitude of the agent and also their technical capabilities and preferences. Best of luck in your hiring search!