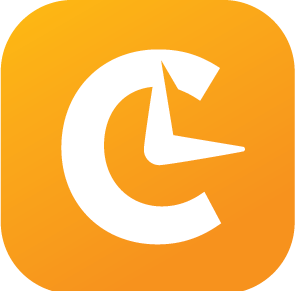 As the contact center continues to evolve so do the demands of agents. With mobile phones by their side seemingly 24/7, agents now expect you to keep up with their lifestyle.
This modern approach to everyday life is a reason why more contact centers are utilizing a workforce management mobile app to simplify and streamline communication with agents. Here are the top eight features to look for in a workforce management (WFM) mobile app.
1) Easy set up via QR code functionality – Configuring your mobile app to connect with WFM software shouldn't be a hassle or require agents to be tech savvy. Instead, the software provides a QR code to be scanned quickly and have all the technical connection information added to their phone. This critical step creates a link between the mobile app and the software so all information lives in a single location.
2) Real-time schedule visibility – Once a connection between the two solutions has been established, ensuring the scheduling functionality works is the first step. It's a way for agents to always have immediate access to current and relevant schedule information. No more excuses for missing a shift once a workforce management mobile app is up and running!
3) View historical adherence and performance – Agents can not only keep an eye on their schedule but also their work performance. Each agent can use the mobile app to see exactly how long they were out of adherence to self-correct any behavior issues. For example, an agent can view their contact center adherence and notice they took a longer break than usual in the morning. Going forward, it may be a good idea to have a shorter lunch to make up for the time away.
4) Immediate shift notifications and actions – Sometimes a contact center needs agents right away because of an unexpected surge in volume. This feature sends a mobile notification to all relevant agents of a shift being available. Best of all, an agent can immediately accept or decline the shift through the app and the WFM software will automatically make all the schedule adjustments. Notifications will also go out to both the agent and supervisor that the shift has been filled. Playing phone tag with agents about shifts is a thing of the past.
5) Get memos on latest news in your center – Before when a winter storm was on the way, agents would need to call a weather hotline to see if driving into the office was required. With a WFM mobile app, they can now see any news like this directly on their phone. The memos functionality provides agents with a way to receive messages about work outings, emergencies, and much more.
6) A simplified check in process – Life happens and sometimes an agent is running late or needs to miss a shift at the last minute. Instead of calling in and tracking down a supervisor or administrator, an agent can submit a check in request through the mobile WFM app. Here they are able to indicate how long they will be late and provide any explanation about the check in notice.
7) Streamlined time off management – A mobile app can help as well when time away from work is planned instead of impromptu. With a time off management feature, agents can request and see all their time off directly through the app and be notified right away whether each time off request is approved or denied. It's also possible to request recurring time off if you have an appointment or meeting on the same day each month.
8) Customized agent profile pictures – The last feature is more about fun rather than functionality. Agents can change the profile picture within the WFM software solution directly through the mobile app. Simply have agents find their favorite picture on their mobile device and upload it. This continues to be a great feature for agents to express themselves and adds a unique personal touch within the software. Of course, the contact center can easily implement a process which requires all photos to be approved before they are published.
Hopefully this list of the best workforce management app features was helpful. Best of luck on your search for the right mobile workforce management app!