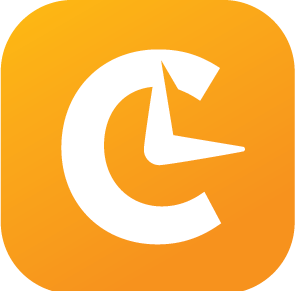 Building a workforce management (WFM) strategy from the ground up that is practical and makes sense can feel like an uphill battle. After all, you're creating a strategy for staffing an entire contact center and managing the hours of every agent. Not an easy task!
To help in the process, here are 6 tips to consider for creating an effective workforce management strategy from scratch.
1) Create a list of goals for your WFM strategy – Before you start planning, you need to set a baseline for what you want to accomplish with your WFM efforts. Make note of a handful of the top initiatives, such as "improve response times", "reduce agent churn", or "improve adherence" and define them as long-term goals for your WFM strategy.
2) Take inventory of internal resources – Before you jump in headfirst, step back and understand what talent you have internally along with their knowledge and capabilities when it comes to WFM. Figure out what you can leverage right now internally and what you need help with to meet your goals. If you have colleagues with WFM experience now would be a time to start leaning on them for guidance as the strategy evolves.
3) Figure out the budget and get approval – After an internal evaluation there will naturally be technology and personnel gaps in relation to your goals. Take a moment to do research and understand the costs necessary to fill in these operational needs. This will help you understand the scope of what you can do right now and how much technology like WFM software will help. If you're running into hurdles for getting adequate funds to meet your goals, an ROI analysis on the value of WFM technology can help.
4) Outline the steps needed to meet your goals – Once a budget is finalized it becomes time to take a closer look at what is required to meet your goals. If improving the scheduling and forecasting process is a top objective, reach out to WFM software vendors and set up demos of their solutions in these areas. If getting a WFM analyst on staff is a priority then recruit candidates and conduct interviews.
5) Understand goal timing and any overlap or discrepancies – This tip aligns closely with the one above because it's all about making the best use of your resources. While some goals like staffing can follow a straightforward process, others like choosing WFM technology may require involvement from other areas of your company. For example, leadership in your IT department may need to sign off on your WFM software choice to ensure it integrates properly with your active call distribution (ACD) system. Some companies also leverage managed services by their WFM software provider to get capable WFM staff quickly and with minimal effort. This approach helps eliminate the hiring and training process to see results faster.
6) Don't forget about the intangibles – The last item to discuss is all about ensuring the nuances which make your company great aren't forgotten within your strategy. Things such as agent soft skills and adaptability, the positive attitudes of your contact center management team, and more are all important to creating a solid WFM strategy from scratch. If it makes sense, loop in an expanded team earlier than later during your WFM strategy sessions to ensure colleagues have a strong interest in the success of the efforts in this area.
We hope these tips were helpful! In short, outlining the process and then prioritizing based on internal needs is critical to launching a WFM strategy from scratch.