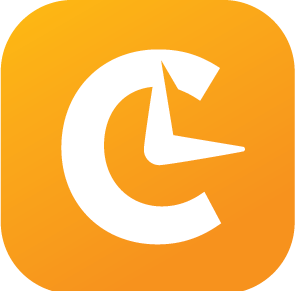 It should come as no surprise that, in the modern era of employment, call center agents are looking for more control over when and how they work. Whether it's specific hours, specific days, or working on a particular channel, each agent has unique preferences. It's up to a call center to meet the needs of an agent to keep their morale high and reduce their risk of leaving.
However, a call center still needs to balance the way an agent wants to work with the bottom line. After all, just because 20 agents want a Wednesday afternoon shift doesn't mean it's a good idea to staff them all.
To land somewhere in the middle, more call centers are considering shift bidding solutions. Below are some tips and best practices for shift bidding in call centers so you can evaluate if the greater shift bidding process is the right option.
Show management how automated shift bidding works – A solution like shift bidding software generally isn't a standalone piece of technology people are familiar with. Instead, it's often bundled together as key functionality within a greater workforce management (WFM) software solution. When thinking about shift bidding, take the time to learn how a modern WFM solution automates this process to save a call center both time and money. If needed, have an account rep from a leading call center WFM software company demo the shift bidding process and answer any questions from the greater internal team.
Make sure your agents want shift bidding – If shift bidding gets the green light from the management team, it's time to see what agents think about the process. Introduce the concept to a select group of agents and explain how it would be different from what exists today. If shift bidding is well received, ask for feedback on topics such as how to prioritize bidding groups (such as by seniority or performance) and what days would be good for bidding windows to open and close.
Try shift bidding with a small group first – It's important to start small with shift bidding. Create the first shift bid template within the WFM software and test it internally with a small group of agents. A mock bid round is often a good idea to ensure all bids are processed correctly and each shift is filled. Taking these steps can help to iron out any issues before trying a new shift or schedule bidding process with every call center agent.
Train agents how to bid the right way – Implementing a new solution like shift bidding takes more than just an email or a quick meeting. Schedule training to provide an overview of the process and to highlight some shift bid best practices that agents can consider when placing bids. For example, an agent should always assess their own personal availability when bidding to ensure if a bid is won that they can work every assigned shift.
Let agents choose how they hear about bid results – There's no need to email each agent manually when bidding closes with their results. Modern WFM software automates this process by providing instant communication across several channels including direct notifications, email, Slack/Teams alerts, text message, or even through a mobile WFM app. Each agent can choose how they want to hear about bid results and other call center communication.
To summarize, shift bidding in call centers makes sense when there is a need to place more of the scheduling process in the hands of agents. If a solution like shift bidding is a hit, some of the top WFM software solutions also provide time off bidding to simplify vacation and PTO requests. Modern bidding within a call center is here to stay and the shift bidding process has become a realistic option to help keep agents happy.