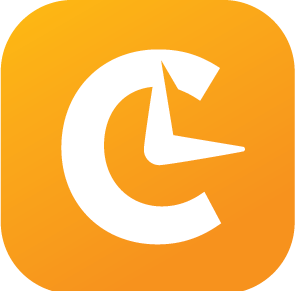 Working in a hybrid contact center already comes with several challenges for agents. While it often improves their work/life balance, going hybrid can also mean managing two different work environments at the same time. The last thing an agent wants on top of this is a supervisor or manager who is always a looming presence that monitors their every action.
Instead, more contact centers with a hybrid model for work have taken a step back and become smarter about monitoring and improving agent performance. Below are 4 strategies to consider when it comes to respectfully monitoring hybrid agents while keeping productivity high.
1) Let agents be responsible for their own time – More contact centers are removing the perception that they always have a watchful eye by putting the power of time management back in the hands of agents. For example, through a workforce management (WFM) software solution an agent can stay up to date with their own schedule and see in real-time any modifications to in office and remote shifts. When coupled with a mobile WFM app, there's no confusion around when or where an agent works. In addition, agents even have the power to check in late from the app and have their schedule adjusted immediately.
2) Implement modern adherence through WFM software – Even though agents want to have more say around when and how they work, it's still important for contact centers to toe the fine line with monitoring productivity. It's a reason why WFM software with sophisticated adherence tracking is utilized to watch what an agent is doing – whether in the office or remote – without feeling like a set of eyes is on them at all times. Best of all, this adherence information is available to both management and agents. By logging into an agent portal, each employee can see the exact time they clocked in, how long their breaks were, how much time they spent on the phone, and much more. It enables agents to change any bad behavior before their supervisor gets involved and provides transparency around some of the metrics a contact center monitors in relation to their performance.
| | |
| --- | --- |
| | |
3) Let senior agents have priority for hybrid desk selection – Just like in a full-time office, a hybrid work environment should provide perks to its longest tenured employees. One way to show trust with experienced agents is to let them have the first choice for where in the office they want to sit. It may seem like common sense, but some contact centers with open offices have moved towards a "first come, first sit" approach each day. Guarenteeing a spot provides the privacy these agents have earned over time while still allowing a supervisor to keep an eye on their in-office performance.
4) Hotdesking hybrid models can negatively impact morale – Some hybrid models have smaller offices where seniority spots aren't an option because office seating is full on most days. When this happens, it's more of a "hotdesking" approach, where an agent chooses a seat when they are scheduled for a shift. While this makes sense in theory, it can actually discourage agents from taking on additional shifts when help with higher contact volume is needed. If a shift opens up because of an unexpected spike in calls but the only seats available are right next to a supervisor or the front door, an agent may think twice before accepting the opportunity. This lack of involvement in picking up shifts during high volume times can negatively impact the morale of a contact center. An approach to avoid this problem is to randomly assign seats to shifts with any overflow being in a desirable area where last-minute agents would want to sit and work.
In short, contact centers can respectfully monitor hybrid agents by trusting them and being transparent with information. Tell contact center agents what is being monitored in relation to their performance and provide additional perks to qualified senior agents. By doing both of these things you can create a hybrid contact center environment where monitoring productivity is accepted and isn't viewed as a strong negative towards operations.