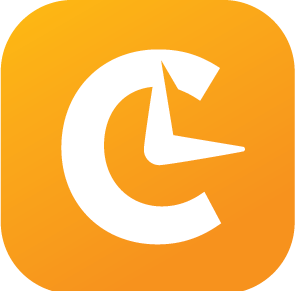 Mobile apps are utilized for a variety of different tasks. From monitoring bank accounts to tracking health changes and everything in between, apps have become a core component of modern living.
With this said, companies are acknowledging mobile apps are here to stay and doubling down on how they are being leveraged for work. One company making headlines for their usage of a mobile app in relation to workforce management (WFM) is Walmart.
With over 1.6 million employees, Walmart initially leveraged a mobile WFM app to manage schedules. However, usage of the app was such a success that functionality was expanded to improve on-the-job efficiency through a direct clock in feature and an embedded communications framework. To ensure all employees are using the app, Walmart is even providing over 700,000 smartphones to its workforce. The technology is now a critical part of how the company operates.
Walmart isn't the only business that is leveraging a mobile WFM app to improve communication, morale, and efficiency with their employees. Below are a few ways mobile apps are being leveraged by workforce management professionals within contact centers.
Agent schedules become easily accessible and accurate – At the heart of any WFM mobile app is scheduling. This is because the technology lets agents see changes to their schedules right as they happen. When a WFM analyst adjusts a schedule, the impacted agent receives a notification on their smartphone about their altered shift. It's that easy.
Enable new ways of workforce optimization (WFO) – Having access to all agents at any time of the day is extremely powerful for a WFM analyst. When a schedule change needs to be made because an agent calls in sick, a shift availability notice can be immediately pushed out to every relevant agent through the mobile app. No calling, emailing, or texting. An agent can also accept the shift through the app and the WFM analyst will know immediately that the vacancy has been filled.
Simplify the voluntary time off (VTO) process – Filling a shift at the last minute through a mobile WFM app is great, but what about when you're overstaffed? Reducing the total number of agents follows a similar process as staffing up within the app. One click from a WFM analyst pushes a VTO option out to all relevant agents, giving them the opportunity to opt out of their shift and have the decision be immediately reflected on their schedule.
Receive agent paid time off (PTO) request in real-time – One way to decrease morale is when an agent continues to have their PTO requests denied. Reduce the friction involved with agents asking for PTO by leveraging a mobile WFM app. For example, instead of waiting for their next shift, an agent can submit a PTO request directly from a doctor's office. The agent can see on the spot if they are likely to get the day off within the app and also be notified right away if their PTO request was accepted or denied.
Communicate with teams from anywhere – Want a reduction in group texts and long email chains? Within a WFM mobile app is a communications framework that makes it easy to send and receive messages with colleagues. Best of all, every message sent is captured within your WFM software solution. There's no need to hunt down emails or scroll through long text chains for information.
To summarize, the rise of mobile apps for contact center workforce management is being driven by results. Companies are turning to apps at work to positively impact both productivity and morale. A WFM mobile app has become essential to many contact centers because it improves scheduling efficiency, reduces tardiness, streamlines communication, and much more.