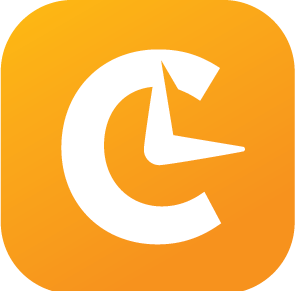 No matter the size of your contact center, you will always have the task of making sure you have enough call representatives, or agents, to handle the call load. The art of successful workforce management (WFM) is understanding the basic process of forecasting and scheduling. The truth is in the numbers, both physical and financial – too few agents, and your customer satisfaction bottoms out – too many agents, and your payroll is too high. In fact, labor costs account for more than 70% of your contact center budget, so you can see how important accurate forecasting and scheduling becomes.
The WFM Process
The basic WFM process begins with an organization choosing a service level goal, usually expressed as answering some percentage of calls within a certain number of seconds. To achieve this goal, a call demand or load forecast must be created, typically by looking at historical data from the telephone answering system. Then, calculations determine how many staff are required to meet the predicted demand at the desired service level.
Once requirements are known, individual employee schedules are generated so that agents understand when to report to work, when to take breaks and lunches and when to finish their shifts. Finally, the management team needs to make sure that agents are following their schedules.
Creating a Forecast and Schedule
If you are new to the WFM game you might try to manually create a forecast from the historical call data available to you, and make a list of all of your agents. A spreadsheet is a cost effect method often used in small to medium sized contact centers and will greatly help you get organized.
It's fair to say that spreadsheets can be an effective tool in creating forecasts. After all, forecasts of call volume are essentially a math problem. Our old friend Mr. Erlang and his formula can be effective at calculating the required number of single-skill staff. The real problem is creating schedules.
When you take into account agent schedule preferences, multiple skill routing scenarios, complex work rules, tracking schedule adherence, and over and under staffing, failure in anyone or multiple areas results in needless expense and lost customer good-will that you may never recover from.
Removing Complexity – Just Ask a Wizard
Modern workforce management solutions enable contact centers to quickly and economically capture the benefits of modern workforce optimization technology. They have become much more affordable and can cater to entry level and start-up organizations, to large multi-site contact centers with may skill sets, telephone systems, and omni-channel environments. Administrators, supervisors and analysts no longer have to worry about long learning cycles, or resentment from agents due to a significant cultural change, just by implementing a workforce management solution.
To ensure you are not behind the curve when it comes to accurate forecasting and scheduling, look for a WFM solution with a browser-based wizard to intuitively walk users through the process of developing and executing an accurate forecast - while managing overhead costs. Make sure your users can also run advanced "what-if" analysis by varying demand, service levels and other variables to optimize agent schedules when your services demand changes. Another plus feature are unique forecast modeling options for contact centers that offer multiple channels of support.
Modern WFM software also takes agent empowerment into consideration – after all, agents are your customers window into the organization. Empowerment for agents, supervisors, and analysts who can seamlessly be connected through tightly integrated desktop portals and multiple notification channels can keep everyone up-to-date on operations.
Don't forget the infrastructure. Look for a solution to fit your needs whether it be an on-premise solution, cloud hosted, or hybrid. Many WFM users today opt for a cloud-based solution for ease of implementation, cost-effectiveness, and minimum IT involvement. Remember, the historical data used in forecasting and where it comes from – make sure your telephone system is compatible with available data collection adapters. Popular cloud-based adapters now include sources such as Amazon and SharpenCX.
Instead of struggling with spreadsheets, look into affordable WFM tools for contact centers that enable you to have the right number of agents with the right skills, at the right time, across all channels throughout the day. Keeping the agents involved in the process every step along the way, gives them input into critical scheduling decisions.
Clear the Way for Growth
The business landscape never stops evolving. Small business grows into larger organizations or can become part of a merger or acquisition. Implement a new solution that automates routine workforce optimization functions including forecasting, schedule optimization, adherence reporting and workforce engagement – all presented within an easy to use web browser interface and mobile app.
It's clearly advantageous to have a WFM solution that is easy to expand as your business needs change. Use a solution with a simple and clear migration path and license update when basic users require access to advanced features and greater automation. Use a vendor that provides your center with cloud-based access to a workforce optimization tool kit that meets your needs and budget. WFM solutions today are making it faster, easier and less expensive to adopt world class workforce management.